SEO Optimization Services in Tampa, Lutz, Land O' Lakes, and Wesley
May 17, 2022
SEO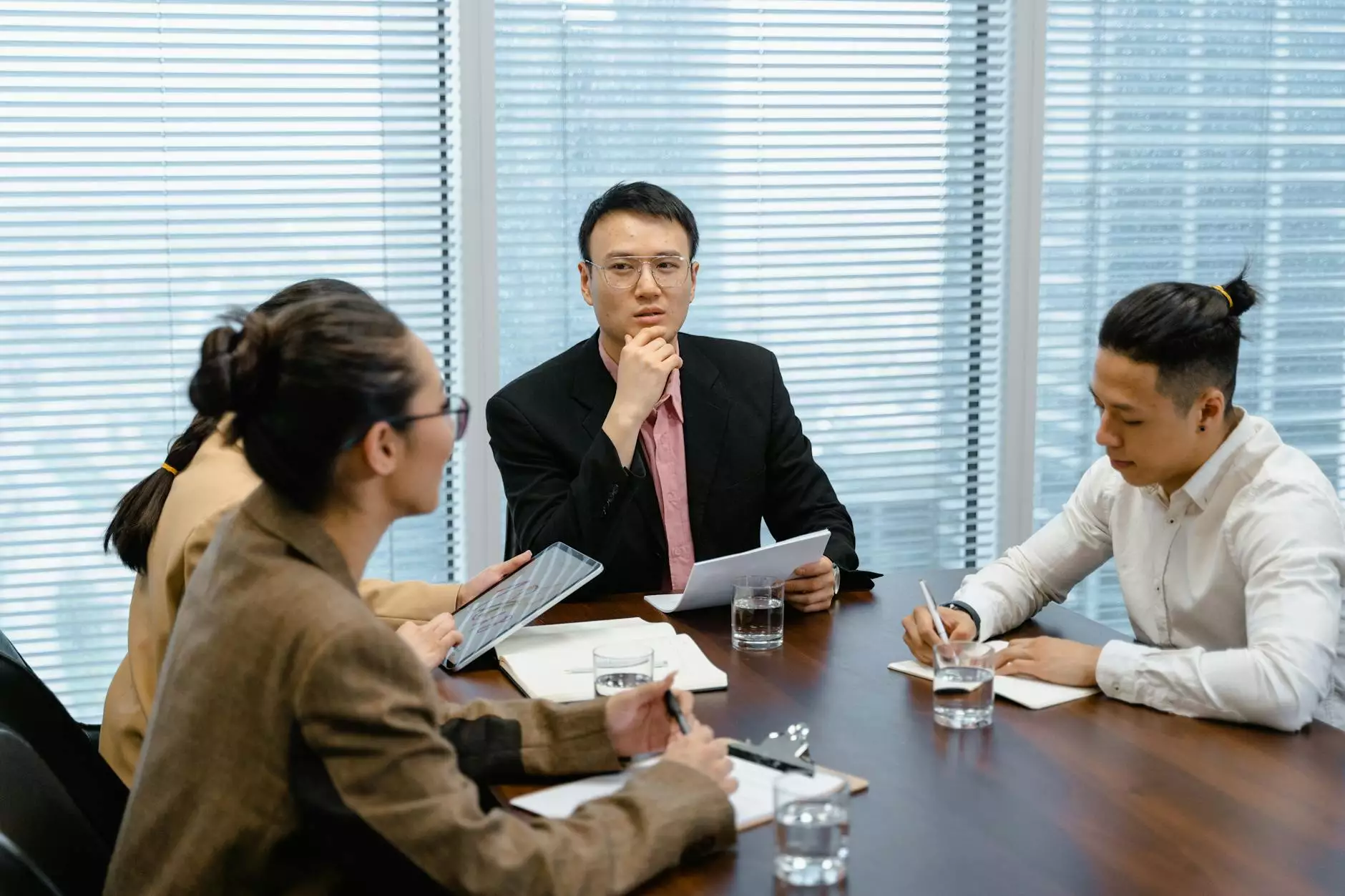 Welcome to Olive Branch Business Solutions, your trusted partner for business and consumer services. As a leading provider of consulting and analytical services, we specialize in professional SEO optimization to help businesses in Tampa, Lutz, Land O' Lakes, Wesley, and beyond achieve online success.
Why Choose Olive Branch Business Solutions?
With the increasing competition in the digital landscape, having a strong online presence is more important than ever. At Olive Branch Business Solutions, we understand that achieving high search rankings is crucial for businesses to attract targeted traffic and generate leads. Our team of proficient SEO experts and high-end copywriters are here to help you outrank your competitors and drive organic growth.
Here are some reasons why you should choose us:
Expertise: Our team consists of experienced professionals who are highly skilled in SEO optimization techniques. We stay up to date with the latest industry trends and best practices to deliver outstanding results.
Customized Strategies: We understand that every business is unique. That's why we tailor our SEO strategies to align with your specific goals and target audience. Our comprehensive approach includes keyword research, on-page optimization, link building, and more.
Proven Track Record: We have a track record of success in helping businesses improve their search engine rankings and increase organic traffic. Our clients have seen significant improvements in their online visibility and revenue.
Data-Driven Approach: We believe in using data to drive our decision-making process. Our team conducts thorough research and analysis to identify opportunities and implement effective strategies that yield measurable results.
Transparent Reporting: We provide regular reports and updates on your SEO campaign's progress. Our transparent reporting ensures that you can track the impact of our efforts and make informed business decisions.
Responsive Support: Our dedicated team is always available to address any questions or concerns you may have. We pride ourselves on delivering excellent customer service and maintaining strong client relationships.
Our SEO Optimization Process
When it comes to SEO optimization, we follow a meticulous process to ensure that your website receives optimal visibility and exposure.
1. Keyword Research
Keywords are the foundation of any successful SEO strategy. Our team conducts in-depth keyword research to identify relevant and high-value keywords for your business. By targeting the right keywords, we can help you attract qualified traffic and improve conversion rates.
2. On-Page Optimization
Optimizing your website's on-page elements is essential for search engine visibility. We optimize various on-page factors, including meta tags, headings, URLs, and content structure, to ensure that search engines can easily crawl and understand your website's content.
3. Content Creation
Content is king when it comes to SEO. Our team of high-end copywriters creates compelling, keyword-rich content that engages your target audience and drives organic traffic. We focus on providing valuable and relevant information to establish your authority in the industry.
4. Link Building
Building high-quality backlinks from reputable websites is crucial for improving your website's authority. Our SEO experts employ various link building strategies, such as guest blogging, influencer outreach, and content promotion, to earn authoritative backlinks that boost your search rankings.
5. Technical SEO
Technical SEO ensures that your website is properly optimized for search engines. We perform a thorough audit of your website's technical elements, such as site speed, mobile-friendliness, crawlability, and indexability, and implement necessary optimizations to enhance user experience and search engine visibility.
6. Monitoring and Reporting
Our work doesn't stop once your website starts ranking higher. We continuously monitor your website's performance, track keyword rankings, analyze user behavior, and provide detailed reports on the progress of your SEO campaign. This allows us to identify areas for improvement and make data-driven decisions.
Experience the Benefits of Effective SEO Optimization
Investing in professional SEO optimization can yield numerous benefits for your business:
Increased Organic Traffic: By ranking higher in search engine results, you can attract more organic traffic to your website. Organic traffic is valuable as it consists of users actively searching for products or services related to your industry.
Improved Online Visibility: Higher search rankings lead to greater online visibility. When your website appears prominently in search results, users are more likely to perceive your brand as authoritative and trustworthy.
Targeted Lead Generation: Effective SEO optimization ensures that your website reaches the right audience. By targeting specific keywords and optimizing your content, you can attract highly relevant traffic and increase the chances of converting visitors into leads.
Better User Experience: SEO optimization involves improving various aspects of your website, such as page speed, mobile-friendliness, and user interface. A well-optimized website provides a seamless user experience, resulting in higher engagement and lower bounce rates.
Long-Term ROI: SEO is a long-term investment that continues to deliver results over time. Unlike other forms of advertising, SEO provides sustainable organic traffic, making it a cost-effective strategy for generating leads and increasing revenue.
Stay Ahead of Competitors: With the help of professional SEO optimization, you can outrank your competitors in search engine results. This gives you a competitive edge and allows you to capture a larger share of the market.
Contact Olive Branch Business Solutions Today
Ready to boost your online presence and outrank your competitors? Contact Olive Branch Business Solutions today! Our team of SEO experts is ready to assist you in achieving your business goals through targeted SEO optimization.
Don't miss out on the opportunity to improve your search engine rankings and drive organic growth. Reach out to Olive Branch Business Solutions, the reliable partner for SEO optimization services in Tampa, Lutz, Land O' Lakes, Wesley, and the surrounding areas.
Remember, when it comes to SEO optimization, Olive Branch Business Solutions has your back!