Colorado Springs Social Media & SMM | UZU Media
Mar 20, 2020
Services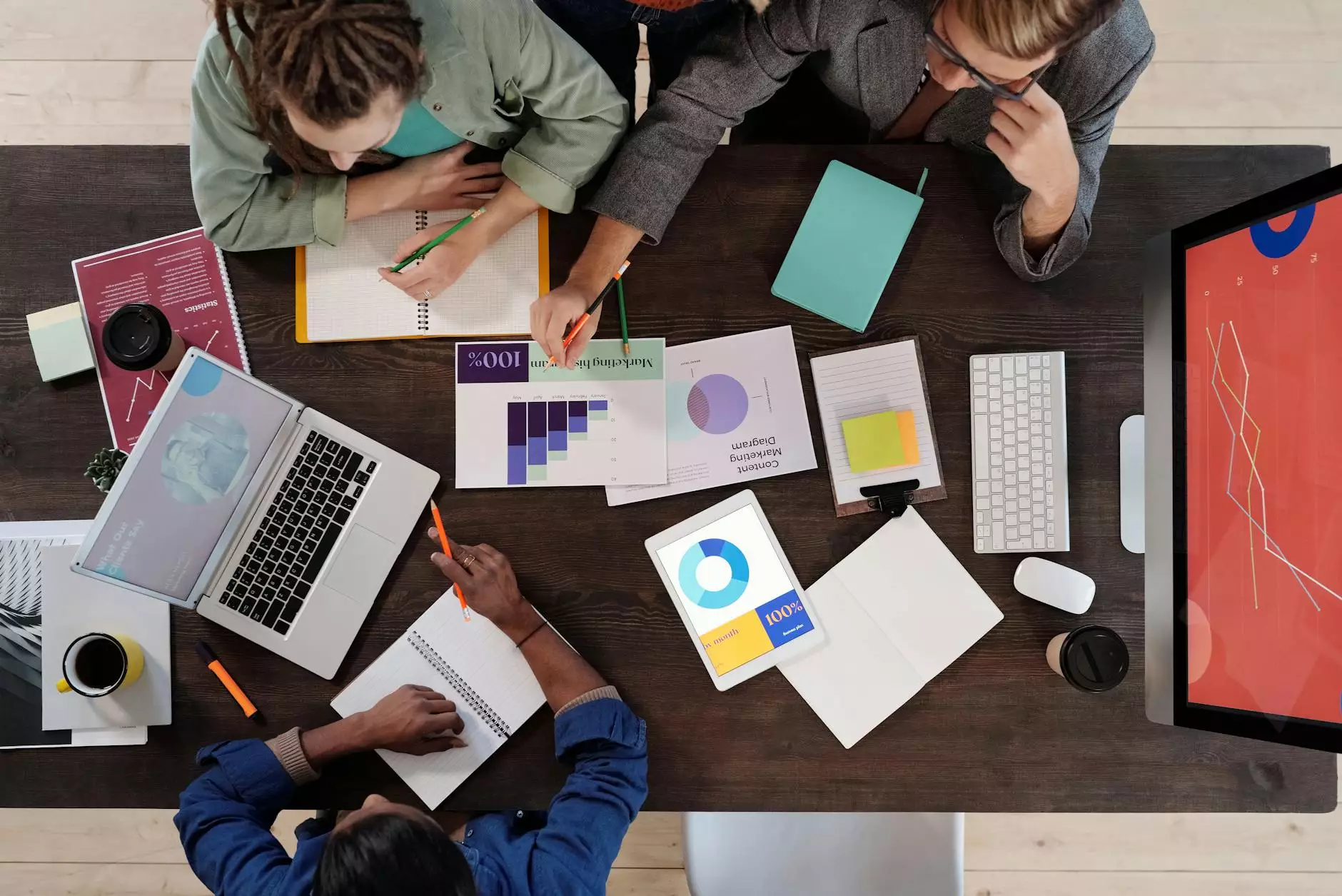 About Olive Branch Business Solutions
Welcome to Olive Branch Business Solutions, your leading provider of consulting and analytical services in the field of social media and SMM (Social Media Marketing). If you're a business in Colorado Springs looking to elevate your online presence and attract valuable customers through social media channels, you've come to the right place. We specialize in helping businesses like yours thrive in the digital space through strategic planning, innovative strategies, and data-driven insights.
Why Social Media Matters for Colorado Springs Businesses
In today's digitally-connected world, social media has become an integral part of our lives. It's not just a platform for personal networking; it's a powerful tool for businesses to engage with their target audience, build brand awareness, and drive growth. With an effective social media presence, Colorado Springs businesses can connect with potential customers, promote their products or services, and establish themselves as industry leaders.
The Power of Social Media Marketing (SMM)
Social Media Marketing (SMM) encompasses the strategies and techniques used by businesses to promote their products or services on social media platforms. It goes beyond just posting updates and engaging with followers. SMM involves leveraging the unique capabilities of each platform to reach a specific target audience, build relationships, and drive desired actions, such as website traffic, lead generation, and sales conversions.
How Olive Branch Business Solutions Can Help
At Olive Branch Business Solutions, we understand the complexities of social media and SMM. Our team of highly skilled experts has a deep understanding of various social media platforms, industry trends, and the ever-evolving digital landscape. We offer a range of consulting and analytical services tailored to the needs of Colorado Springs businesses.
Social Media Strategy Development
A successful social media presence starts with a well-defined strategy. We work closely with our clients to develop comprehensive social media strategies that align with their business goals. From identifying target audience segments and creating engaging content calendars to analyzing competitor strategies and monitoring performance, we lay the foundation for your social media success.
Social Media Account Setup and Optimization
If you're new to social media or want to improve your existing profiles, we can help. Our team will set up and optimize your social media accounts across various platforms such as Facebook, Instagram, Twitter, LinkedIn, and more. We'll ensure that your profiles reflect your brand personality and are fully optimized for maximum reach and engagement.
Content Creation and Management
Compelling and relevant content is at the heart of effective social media marketing. We have a team of experienced copywriters and content creators who excel in crafting engaging content tailored to your target audience. From eye-catching visuals and captivating captions to blog articles and video production, we'll help you create a strong digital presence that drives results.
Community Engagement and Influencer Collaborations
Building meaningful relationships with your audience is vital for social media success. Our team will help you engage with your followers, respond to comments, and foster a community around your brand. We also have extensive experience in influencer collaborations, where we can connect your business with relevant influencers to amplify your reach and tap into new markets.
Social Media Advertising and Campaign Management
Social media advertising can be a game-changer for businesses looking for targeted exposure and measurable results. We'll develop and manage highly effective social media ad campaigns that align with your business objectives. Our team will handle campaign setup, audience targeting, ad creatives, and ongoing optimization to ensure maximum return on your advertising investment.
Analytics and Performance Tracking
We believe in data-driven decision-making. Our team utilizes advanced analytics tools to track and measure the performance of your social media campaigns. We'll provide you with comprehensive reports that highlight key metrics, identify areas for improvement, and offer actionable insights to drive continuous growth and success.
Why Choose Olive Branch Business Solutions?
When it comes to social media and SMM, Olive Branch Business Solutions stands out from the crowd. Here's why businesses in Colorado Springs choose us:
Expertise: Our team consists of highly skilled professionals with extensive knowledge and experience in social media marketing. We stay up-to-date with the latest trends and best practices to deliver exceptional results.
Customized Approach: We understand that every business is unique. That's why we tailor our strategies and solutions to meet your specific goals and target audience.
Long-Term Partnership: We're committed to building long-term partnerships with our clients. We'll be with you every step of the way, offering continuous support and guidance as your social media presence grows.
Proven Results: Our track record speaks for itself. We've helped numerous businesses in Colorado Springs achieve remarkable success through our data-driven strategies and innovative approaches.
Transparent Communication: We believe in open and honest communication. We'll keep you informed about the progress of your social media campaigns, provide detailed reports, and collaborate closely with you to achieve your desired outcomes.
Contact Olive Branch Business Solutions Today!
If you're ready to take your social media presence to the next level, Olive Branch Business Solutions can help. Contact us today to schedule a consultation and discover how our consulting and analytical services can revolutionize your business in Colorado Springs. Let's unlock the full potential of social media and drive your business growth together!