Digital Agency | Tampa | Clearwater | St. Petersburg | Brandon
Jan 13, 2023
Services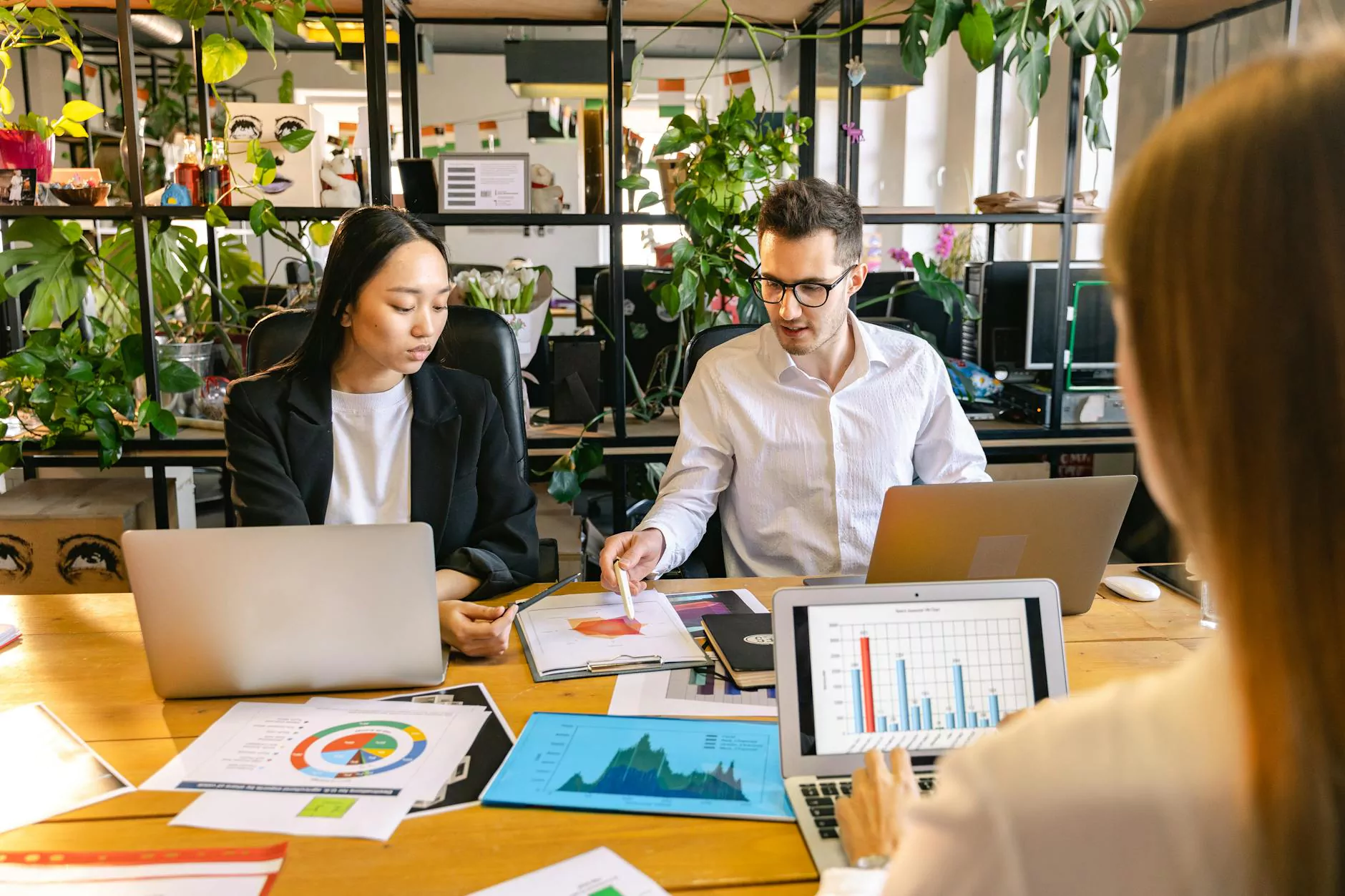 Welcome to Olive Branch Business Solutions, your trusted partner for all your digital agency needs in Tampa, Clearwater, St. Petersburg, and Brandon. As a leading provider of consulting and analytical services in the business and consumer services industry, we take pride in helping businesses optimize their online presence and achieve remarkable success.
Our Expertise
At Olive Branch Business Solutions, we understand the importance of having a strong digital strategy in today's competitive market. Our team of experienced professionals specializes in various areas of digital marketing, including search engine optimization (SEO), content marketing, social media management, web design, and more.
With our extensive knowledge and a proactive approach, we can help you effectively reach your target audience, improve your brand visibility, and drive more traffic to your website. We stay updated with the latest industry trends and best practices, ensuring that our clients stay ahead of the game.
Why Choose Olive Branch Business Solutions?
When it comes to choosing a digital agency, it's crucial to partner with experts who understand your unique business goals and have a proven track record of delivering results. Here are a few reasons why Olive Branch Business Solutions stands out from the competition:
Experience: With years of experience in the industry, we have helped numerous clients from various sectors achieve exceptional online success.
Custom Solutions: We believe in delivering tailored solutions that cater to the specific needs of our clients. We analyze your business requirements and create a customized digital strategy that aligns with your goals.
ROI-Focused Approach: Our team is dedicated to generating a high return on investment (ROI) for our clients. We focus on driving qualified leads, increasing conversions, and maximizing your digital marketing efforts.
Transparency: We believe in maintaining transparent communication with our clients throughout the process. You will have complete visibility into the work we do and the progress we make.
Proven Results: Our portfolio of successful projects speaks for itself. We have a proven track record of helping businesses achieve top search rankings, increased website traffic, and improved online visibility.
Our Services
At Olive Branch Business Solutions, we offer a wide range of services to help businesses thrive in the digital landscape:
Search Engine Optimization (SEO)
In today's digital era, having a well-optimized website is essential for organic visibility and search engine rankings. Our SEO experts have a deep understanding of search algorithms and best practices. We conduct comprehensive keyword research, optimize your website structure, create compelling content, and implement on-page and off-page optimization techniques to improve your search rankings.
Content Marketing
Content is the backbone of any successful digital marketing strategy. Our high-end copywriters are skilled at creating engaging and informative content that resonates with your target audience. We develop a content marketing plan tailored to your business, including blog posts, articles, infographics, videos, and more. By delivering valuable content regularly, we help attract and retain customers, boost brand awareness, and establish your business as an authority in your industry.
Social Media Management
Effective social media management is crucial for building a strong online presence and engaging with your audience. Our social media experts understand the nuances of different platforms and develop customized social media strategies to promote your brand. We create engaging content, manage your social media accounts, run targeted ad campaigns, and analyze the results to drive meaningful interactions and increase brand loyalty.
Web Design and Development
Your website is often the first point of contact for potential customers, making it essential to have an aesthetically pleasing and user-friendly design. Our skilled web designers and developers create visually stunning and functional websites that not only attract visitors but also provide a seamless browsing experience. We ensure that your website is responsive, optimized for search engines, and reflects your brand identity.
Analytical Services
Measuring the success of your digital marketing efforts is crucial for making data-driven decisions and continuously improving your strategy. Our analytical services help you gain valuable insights into your website performance, user behavior, and campaign effectiveness. We track key performance indicators (KPIs), set up conversion tracking, and provide detailed reports to help you understand the impact of your digital marketing initiatives.
Contact Olive Branch Business Solutions Today
Ready to take your digital presence to the next level? Contact Olive Branch Business Solutions today for comprehensive and results-driven digital agency services in Tampa, Clearwater, St. Petersburg, and Brandon. Our expert team is here to help you outrank your competitors, boost organic traffic, and achieve your business goals. Trust us to be your dedicated partner in digital success!