Brand & Logo Development Spotlight - Olive Branch Business Solutions
Aug 31, 2023
Blog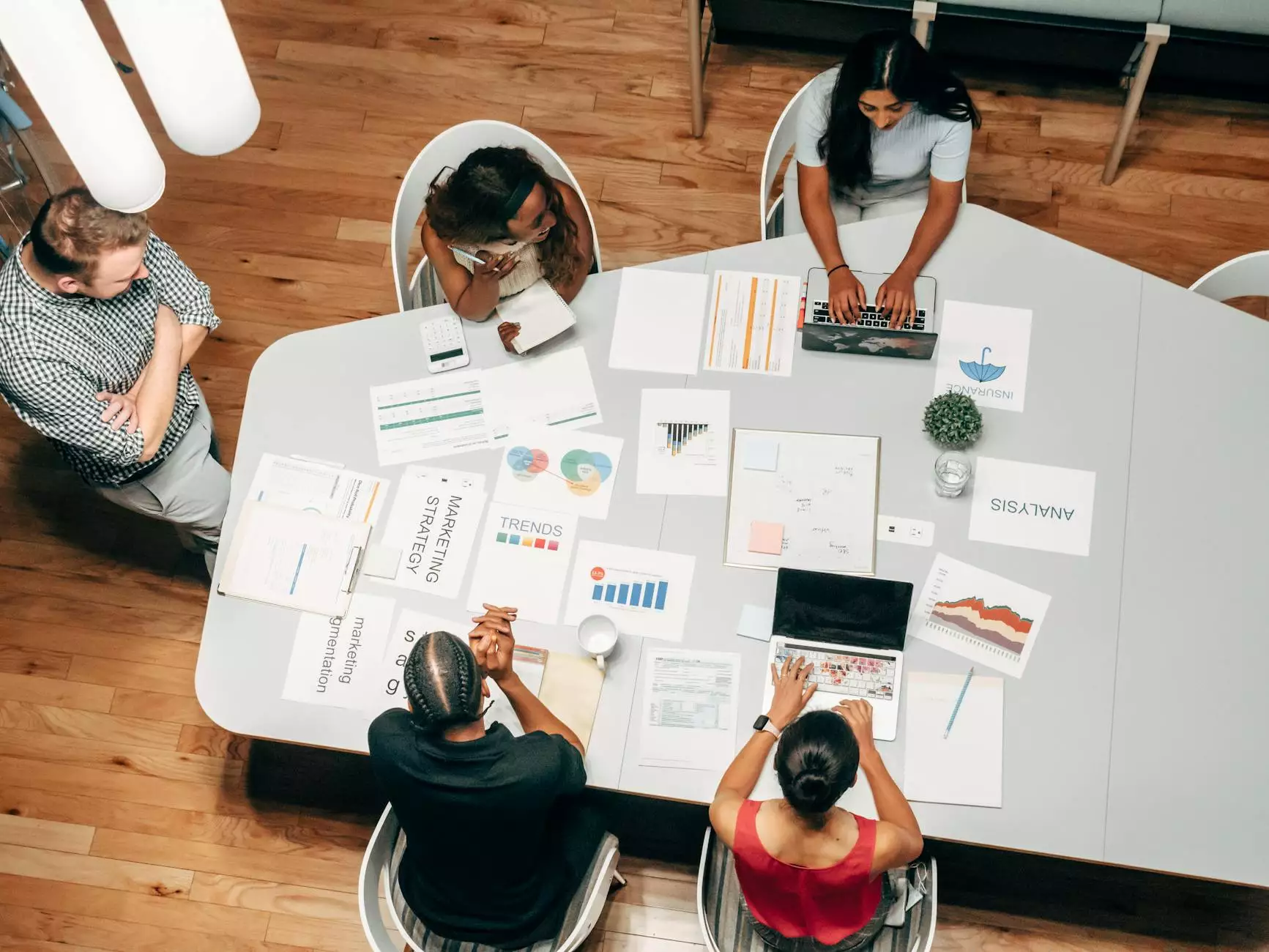 Welcome to Olive Branch Business Solutions, a premier provider of consulting and analytical services in the business and consumer services industry. In this spotlight, we will explore the importance of brand and logo development and how our expertise can help you create a powerful brand identity for your business.
The Importance of Branding
Branding plays a crucial role in the success of any business. It goes beyond just a logo or a tagline; it encompasses the entire perception of your company in the minds of your customers. A strong brand helps businesses differentiate themselves from competitors, build customer loyalty, and increase brand awareness.
At Olive Branch Business Solutions, we understand the significance of branding and its impact on business growth. Our team of experts has the knowledge and experience to develop a comprehensive branding strategy that aligns with your business goals and resonates with your target audience.
Creating a Memorable Logo
A well-designed logo is a key component of any successful brand strategy. It serves as a visual representation of your company and evokes emotions and associations in the minds of your customers. A memorable logo can leave a lasting impression and make your brand instantly recognizable.
Our team at Olive Branch Business Solutions specializes in logo development. We work closely with our clients to understand their unique brand identity and design logos that are visually appealing, memorable, and reflective of their values and vision. Whether you need a completely new logo or want to refresh an existing one, we can help you create a logo that stands out from the competition.
Building Brand Identity
Brand identity goes beyond a logo; it encompasses all the visual and verbal elements that represent your brand. From color schemes and typography to tone of voice and brand messaging, each element contributes to creating a cohesive and memorable brand experience.
At Olive Branch Business Solutions, we offer comprehensive brand development services to help you build a strong brand identity. Our team of experts will work closely with you to define your brand's personality, values, and positioning. We will craft a compelling brand story and develop guidelines that ensure consistency across all brand touchpoints.
Brand Strategy and Positioning
Developing an effective brand strategy is crucial for long-term success. It involves defining your target audience, understanding their needs and desires, and positioning your brand in a way that resonates with them. A strong brand strategy helps businesses attract the right customers and build meaningful relationships with them.
At Olive Branch Business Solutions, we have extensive experience in developing brand strategies that drive business growth. Our team will conduct in-depth market research to identify your target audience and competitors. We will help you position your brand uniquely and develop strategies to communicate your brand value effectively.
Measuring Brand Success
Measuring the success of your brand is essential to ensure that your branding efforts are yielding positive results. We offer comprehensive brand performance analysis services to help you track and evaluate your brand's performance and make data-driven decisions to optimize your brand strategy.
Our team at Olive Branch Business Solutions utilizes various analytics tools and methodologies to assess brand awareness, brand reputation, customer perception, and brand equity. We provide actionable insights and recommendations to enhance your brand's performance and drive business growth.
Contact Us Today
If you are looking to create a powerful brand identity for your business, Olive Branch Business Solutions is here to help. Contact us today to schedule a consultation with our experienced team of branding experts. Together, we will elevate your brand to new heights and drive business success.