Colorado Springs Search Engine Optimization & Colorado SEO
Apr 28, 2023
SEO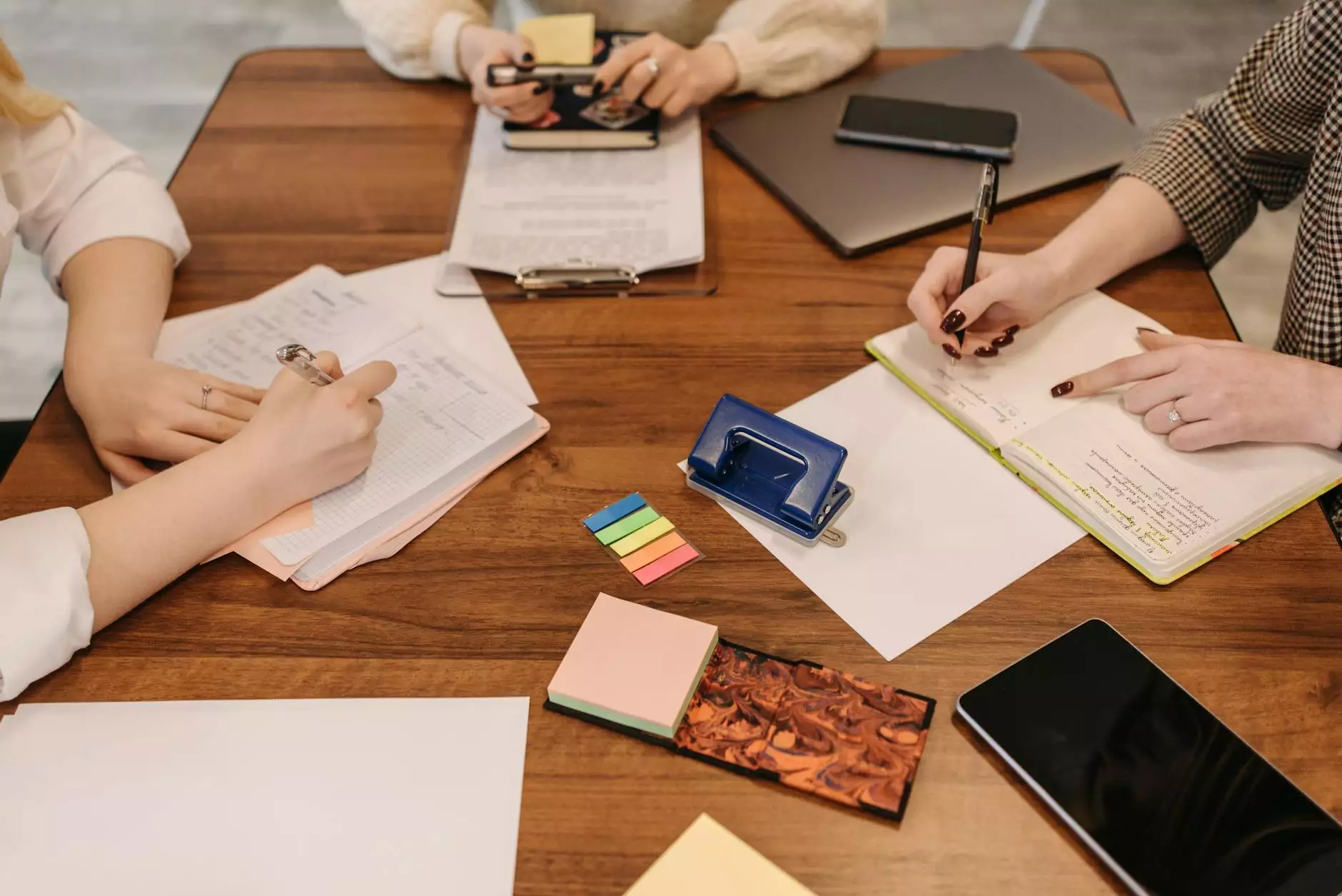 Expert SEO Services in Colorado Springs
At Olive Branch Business Solutions, we understand the importance of having a strong online presence for businesses in Colorado Springs. With the increasing competition in the digital landscape, it is crucial to have a well-optimized website that stands out among the sea of competitors.
As a leading provider of SEO services in Colorado Springs, we specialize in helping businesses improve their online visibility and organic search rankings. Our team of experienced professionals utilizes industry-leading techniques and strategies to drive targeted traffic to your website, ultimately increasing your brand's online exposure and generating more leads and sales.
Comprehensive SEO Solutions
Our comprehensive SEO solutions are specifically tailored to meet the unique needs and goals of each client. We take a holistic approach to search engine optimization, encompassing a wide range of strategies and tactics to ensure maximum results.
Keyword Research and Analysis
One of the first steps in our SEO process is conducting thorough keyword research and analysis. We identify relevant keywords and phrases that your target audience is searching for, and strategically incorporate them into your website's content to improve organic visibility.
On-Page Optimization
On-page optimization plays a crucial role in improving your website's search engine rankings. Our team will optimize various elements of your web pages, including meta tags, headers, URLs, and internal linking structure, to ensure they are search engine friendly and rank higher in search results.
Content Creation and Optimization
High-quality and engaging content is key to attracting and retaining visitors. Our team of professional copywriters will create compelling, keyword-rich content that not only appeals to your target audience but also meets the requirements of search engines. We will optimize your existing content and develop new content that is highly relevant and valuable.
Link Building
Building high-quality, authoritative links is an essential component of any effective SEO strategy. We employ ethical link building techniques to acquire relevant and valuable backlinks from reputable sources, further boosting your website's authority and credibility in the eyes of search engines.
Local SEO
For businesses targeting local customers in Colorado Springs, our local SEO services can help improve your visibility in local search results. We optimize your website for local keywords, create and optimize your Google My Business profile, and improve your online reputation through customer reviews and ratings.
Technical SEO Audit
Our team conducts a comprehensive technical SEO audit to identify any technical issues that may be hindering your website's performance in search results. From website speed optimization to fixing broken links and implementing proper schema markup, we ensure that your website is in top shape and search engine friendly.
Why Choose Olive Branch Business Solutions?
When it comes to SEO services in Colorado Springs, Olive Branch Business Solutions sets itself apart from the competition. Here are just a few reasons why we are the right choice for your business:
Experience and Expertise
With years of experience in the industry, our team of SEO experts has the knowledge and expertise to deliver results. We stay up-to-date with the latest trends and best practices in SEO to ensure that our clients' websites are always ahead of the curve.
Customized Solutions
We understand that every business is unique, which is why we take a personalized approach to SEO. We develop customized strategies that are tailored to your specific goals, target audience, and industry. Our solutions are flexible and scalable, allowing us to adapt to the changing needs of your business.
Transparent Reporting
As a client of Olive Branch Business Solutions, you can expect regular updates and transparent reporting on the progress of your SEO campaigns. We provide detailed insights and analytics, allowing you to track the effectiveness of our strategies and the overall performance of your website.
Long-Term Partnership
We believe in building long-term partnerships with our clients. We are committed to your success and will work closely with you to achieve your business objectives. Our team is always available to address any questions or concerns you may have and provide ongoing support and guidance.
Contact Us Today for Professional SEO Services in Colorado Springs
If you are looking to improve your website's visibility and organic search rankings in Colorado Springs, Olive Branch Business Solutions is here to help. Our expert SEO services are designed to drive targeted traffic to your website and increase your online presence.
Contact us today to schedule a consultation with our SEO experts and learn how we can take your business to new heights!