Tampa SEO, Web Design, and Digital Marketing
Oct 25, 2020
SEO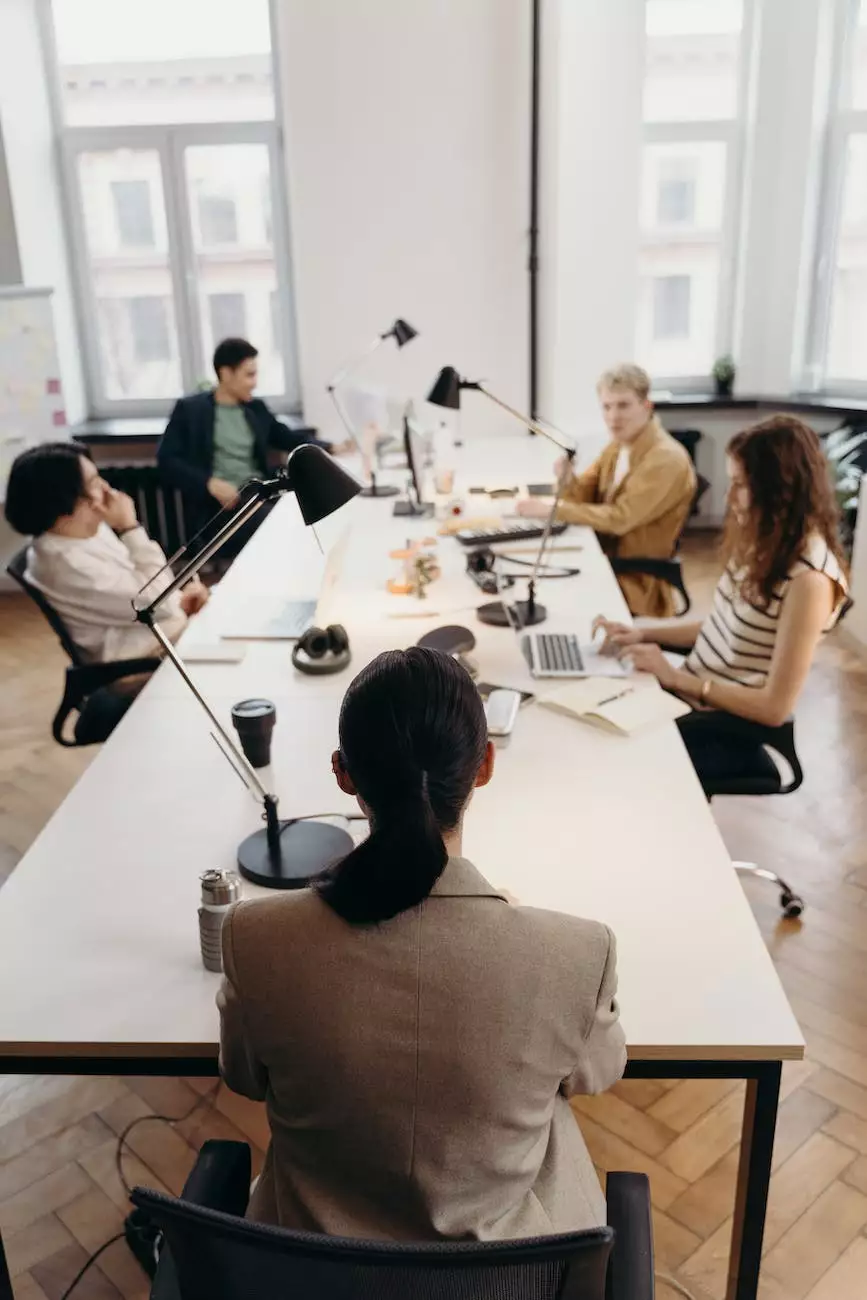 Welcome to Olive Branch Business Solutions, the leading provider of SEO, web design, and digital marketing services in Tampa. Our dedicated team of professionals is here to help businesses like yours establish a strong online presence, drive targeted traffic, and maximize their potential for success.
Why Choose Olive Branch Business Solutions?
When it comes to choosing a digital marketing partner, it's crucial to work with a company that understands the ever-changing landscape of online business and has a proven track record of delivering results. At Olive Branch Business Solutions, we pride ourselves on being at the forefront of the industry and delivering innovative solutions that drive real, tangible outcomes for our clients.
As a business and consumer services consulting and analytics provider, we understand the unique challenges faced by businesses in Tampa and the importance of targeted marketing strategies. Our expert team combines years of experience, cutting-edge technology, and a data-driven approach to deliver customized solutions that help your business stand out from the competition.
Tampa SEO Services
Search engine optimization (SEO) is a crucial component of any successful online marketing strategy. At Olive Branch Business Solutions, we specialize in helping businesses optimize their websites, improve search engine rankings, and attract highly targeted organic traffic. Our comprehensive approach to SEO includes:
Keyword Research
We start by conducting in-depth keyword research to identify the most valuable and relevant keywords for your business. By targeting the right keywords, we can ensure that your website is visible to potential customers when they search for products or services related to your industry.
On-Page Optimization
Our team of SEO experts will optimize your website's structure, content, and meta tags to make it more search engine friendly. From optimizing title tags and meta descriptions to improving website loading speed and enhancing user experience, we leave no stone unturned to maximize your website's organic visibility.
Off-Page Optimization
Off-page optimization is crucial for building authority and credibility in the eyes of search engines. We use a combination of link building, social media marketing, and content promotion techniques to attract high-quality backlinks and establish your business as an industry leader.
Local SEO
If you have a brick-and-mortar business in Tampa, our local SEO services can help you improve your visibility in local search results. We'll optimize your Google My Business profile, create location-specific content, and implement other proven strategies to ensure that your business appears in front of potential customers in your area.
Web Design Services
In today's digital age, having a visually appealing and user-friendly website is essential for attracting and retaining customers. Our expert web design team at Olive Branch Business Solutions can help you create a stunning website that not only captures your brand's essence but also offers a seamless browsing experience for your visitors.
Responsive Design
We believe in creating websites that are accessible and responsive across all devices. Whether your customers are browsing on a desktop, laptop, tablet, or mobile phone, your website will adjust seamlessly to provide a consistent and engaging experience.
User Experience
We understand the importance of user experience in driving conversions and improving customer satisfaction. Our web design experts will work closely with you to create an intuitive and user-friendly website that encourages visitors to take the desired actions, such as making a purchase or filling out a contact form.
Branding and Visual Identity
A visually appealing website that aligns with your brand identity is crucial for making a lasting impression on your target audience. Our team will ensure that your website design reflects your brand's values, message, and unique selling proposition.
Website Maintenance
Once your website is live, our services don't stop there. We offer ongoing support and maintenance to ensure that your website is always up-to-date, secure, and performing at its best. From regular backups and security updates to content updates and performance optimization, we'll take care of everything, so you can focus on running your business.
Digital Marketing Services
In addition to SEO and web design, Olive Branch Business Solutions offers a wide range of digital marketing services to help your business thrive in the online arena. Our comprehensive approach to digital marketing includes:
Pay-Per-Click (PPC) Advertising
Our PPC advertising campaigns are designed to drive targeted traffic to your website and deliver measurable results. We'll create highly optimized ad campaigns, conduct thorough keyword research, and continuously monitor and optimize your campaigns to ensure maximum return on investment.
Social Media Marketing
Social media platforms offer incredible opportunities to engage with your target audience and build brand awareness. Our social media marketing experts will create and manage compelling social media campaigns that resonate with your audience, increase brand loyalty, and drive traffic to your website.
Content Marketing
Quality content is the cornerstone of any successful digital marketing strategy. Our team of copywriters and content marketers will create engaging and informative content that not only attracts and engages your target audience but also helps to establish your business as an industry leader.
Email Marketing
Email marketing remains one of the most effective ways to nurture leads, drive conversions, and build lasting relationships with your customers. Our email marketing campaigns are carefully crafted to deliver the right message to the right people at the right time, increasing open rates, click-through rates, and ultimately, conversions.
Contact Olive Branch Business Solutions Today
If you're ready to take your Tampa business to the next level with expert SEO, web design, and digital marketing services, look no further than Olive Branch Business Solutions. Our team of dedicated professionals is passionate about helping businesses like yours succeed online. Contact us today for a personalized consultation and let's start working together to achieve your goals.
Brought to you by Olive Branch Business Solutions - Tampa's leading provider of SEO, web design, and digital marketing services.