Achieving Successful Brand Development with Olive Branch Business Solutions
Jan 23, 2019
Services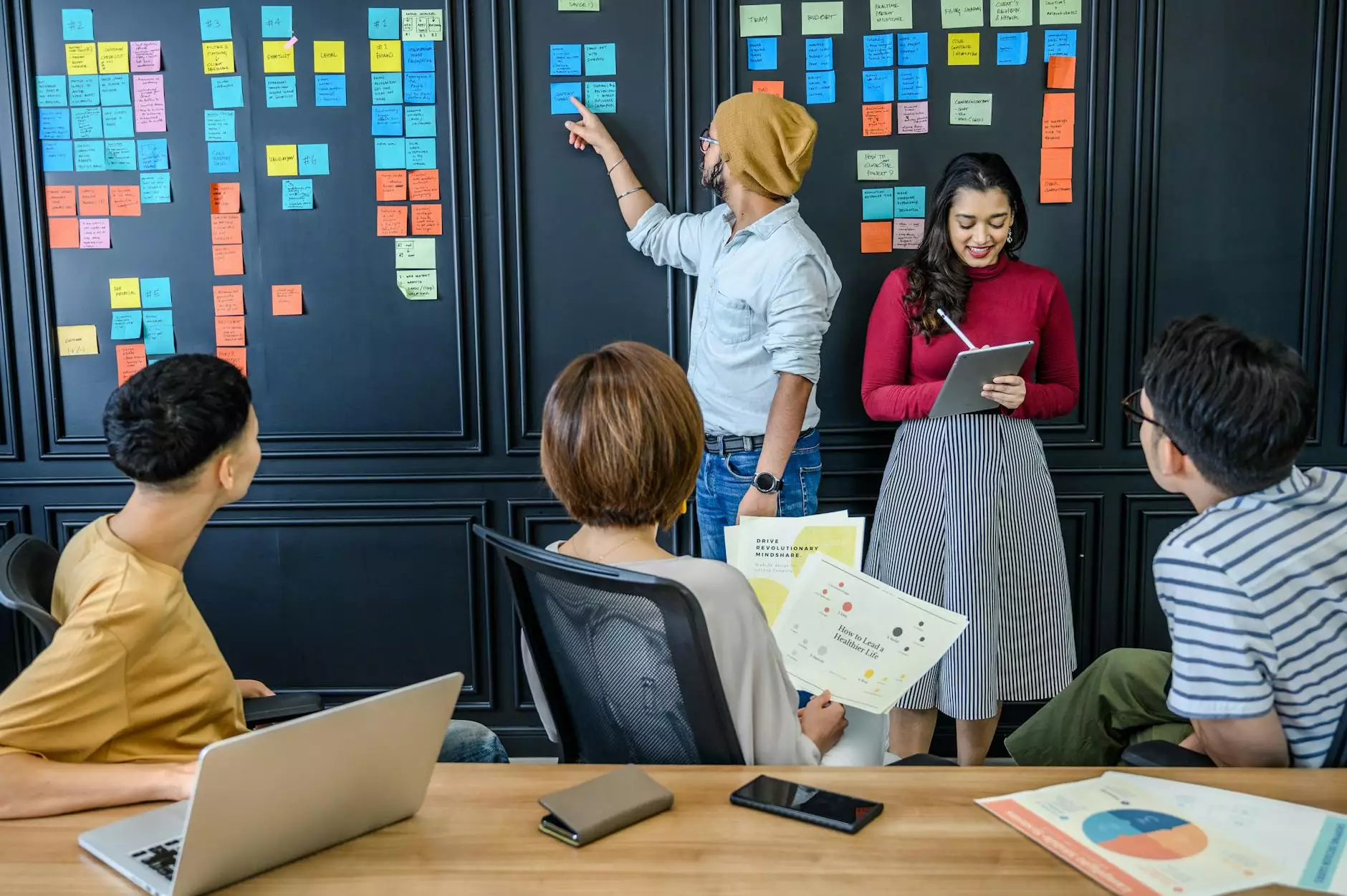 Introduction
Welcome to Olive Branch Business Solutions, your trusted partner for comprehensive brand development services. With locations in Tampa, Clearwater, and St. Petersburg, we offer top-notch consulting and analytical services to help businesses like yours thrive in today's competitive market.
The Importance of Brand Development
Brand development is a critical aspect of any business's success. It involves creating a unique identity, establishing a strong reputation, and differentiating yourself from the competition. With effective brand development, you can enhance customer loyalty, attract new clients, and build a solid foundation for long-term growth.
Our Approach to Brand Development
At Olive Branch Business Solutions, we understand that every business is unique, and that's why we tailor our brand development strategies to meet your specific needs. Our dedicated team of experts will work closely with you to analyze your target audience, identify your strengths and weaknesses, and develop a comprehensive plan to elevate your brand.
Brand Strategy Analysis
Our first step in the brand development process is conducting a thorough brand strategy analysis. We delve deep into your business to understand your goals, values, and competitive landscape. This analysis allows us to craft a strategic roadmap that aligns with your business objectives and sets the foundation for success.
Brand Positioning
With a solid understanding of your business, we proceed to define your unique brand positioning. We identify the attributes and qualities that distinguish you from competitors, and we leverage this positioning to create a compelling brand story that resonates with your target audience.
Visual Identity Design
Visual elements play a crucial role in brand development. Using our expertise in graphic design and aesthetics, we create visually appealing logos, color palettes, and other brand assets that encapsulate your brand's essence. A strong visual identity ensures your brand is consistently recognized and remembered by customers.
Content Development and Messaging
Compelling content is essential for effective brand communication. Our skilled copywriters will develop engaging, keyword-rich copy that conveys your brand's message, values, and benefits. We focus on creating content that resonates with your target audience, driving engagement and fostering brand loyalty.
Digital Marketing and Online Presence
In today's digital age, a strong online presence is vital for brand development. Our experts will optimize your website for search engines through strategic SEO techniques, ensuring your brand is visible to potential customers in Tampa, Clearwater, St. Petersburg, and beyond. We can also assist with social media marketing, paid advertising, and other digital strategies to enhance your online reach.
Brand Monitoring and Evaluation
Brand development is an ongoing process, and we provide continuous monitoring and evaluation services to gauge the effectiveness of your brand strategy. By analyzing key metrics and consumer feedback, we make data-driven adjustments to optimize your brand's performance and keep it ahead of the competition.
The Benefits of Choosing Olive Branch Business Solutions
When you partner with Olive Branch Business Solutions for brand development, you can expect a multitude of benefits:
Expertise and Experience: Our team comprises seasoned professionals with extensive experience in brand development and marketing. We stay updated with the latest industry trends to deliver cutting-edge solutions for your business.
Tailored Strategies: We understand that every business has unique requirements. Our personalized approach ensures that our strategies are tailored specifically to your brand, industry, and target audience.
Measurable Results: We believe in providing tangible results. Our brand development strategies are designed to deliver measurable outcomes, and we constantly monitor and evaluate our performance to ensure we exceed your expectations.
Collaborative Partnership: We believe in building strong, collaborative relationships with our clients. You can trust us to actively involve you throughout the brand development process, ensuring your input and vision are incorporated into our strategies.
Conclusion
Investing in professional brand development services is a decision that can transform your business. Olive Branch Business Solutions is dedicated to helping businesses in Tampa, Clearwater, and St. Petersburg achieve their branding goals and excel in a competitive marketplace. Contact us today to learn more about how we can assist you in developing a strong, memorable, and impactful brand that resonates with your target audience.