Professional Web Design Services in Tampa, Clearwater, and St. Petersburg
Nov 14, 2021
Web Design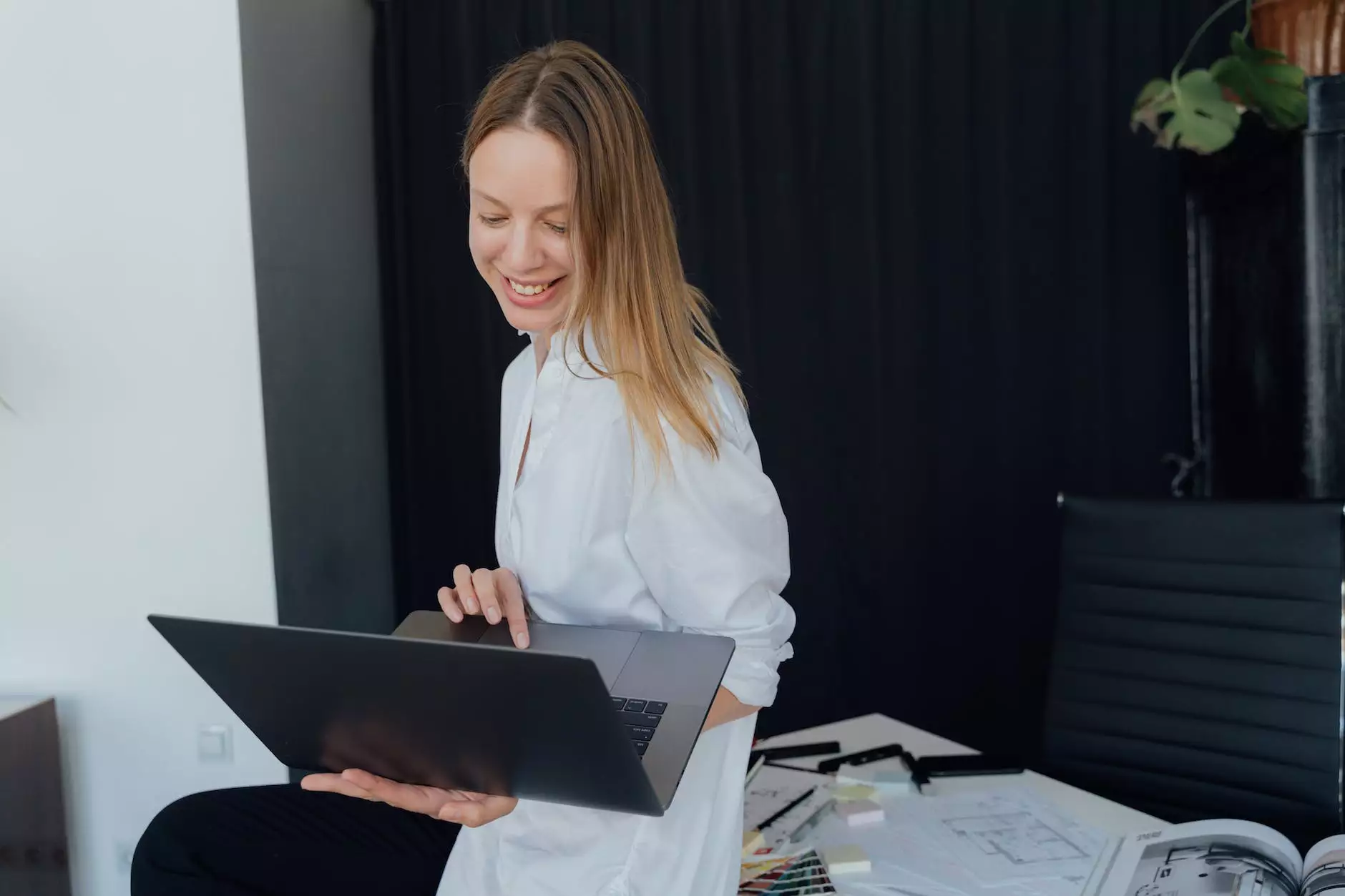 Welcome to Olive Branch Business Solutions, your trusted partner for top-notch web design services in the vibrant cities of Tampa, Clearwater, and St. Petersburg.
Websites That Make an Impact
In today's digital age, having a visually appealing and user-friendly website is crucial to the success of any business. As a leading provider of web design services, we specialize in creating stunning websites that not only capture attention but also convert visitors into loyal customers.
Our team of highly skilled web designers and developers are experts in the latest technologies and industry best practices. We understand that every business is unique, and we take the time to understand your specific goals and requirements. This allows us to create customized websites that perfectly align with your brand, target audience, and objectives.
Your Partner in Online Success
At Olive Branch Business Solutions, we pride ourselves on our commitment to delivering exceptional results. Our comprehensive web design services encompass all aspects of website development, ensuring that your online presence is optimized for success.
Responsive Design
In today's mobile-driven world, it's essential to have a website that looks great and functions flawlessly across all devices. Our team designs responsive websites that adapt seamlessly to different screen sizes, ensuring that your website is accessible and engaging for all users, whether they're browsing on a desktop, laptop, tablet, or smartphone.
Intuitive User Experience
When it comes to web design, user experience is paramount. Our expert designers prioritize intuitive navigation, clear call-to-actions, and visually appealing layouts to create a seamless browsing experience for your visitors. By focusing on user-centric design, we can maximize engagement and conversions, ultimately driving business growth.
Customized Features
We understand that every business has unique requirements, which is why we offer customized features tailored to your specific needs. Whether it's integrating e-commerce functionality, building a booking system, or creating a membership portal, our team has the expertise to bring your vision to life.
Search Engine Optimization (SEO)
A visually stunning website is only half the battle. To truly succeed online, you need to ensure your website ranks well in search engines. Our web design services incorporate the best SEO practices, including keyword research, on-page optimization, and technical SEO, to improve your website's visibility and organic traffic.
Why Choose Olive Branch Business Solutions?
As a reputable web design agency serving the Tampa Bay area, we set ourselves apart with our unparalleled dedication to customer satisfaction. Here are a few reasons why businesses trust us for their web design needs:
Expertise and Experience
With years of experience in the industry, our team brings a wealth of expertise to every project. We stay up to date with the latest web design trends and technologies to ensure your website remains modern and innovative.
Collaborative Approach
We believe in the power of collaboration. Our team works closely with you to understand your business goals, target audience, and unique selling propositions. This collaborative approach allows us to create a website that not only looks great but also helps you achieve your objectives.
Customized Solutions
We don't believe in one-size-fits-all solutions. Our web design services are tailored to meet your specific requirements and preferences. We take the time to understand your brand identity and translate it into a captivating online presence.
Attention to Detail
At Olive Branch Business Solutions, we pay attention to even the smallest details. From selecting the right color palette to optimizing page load speed, we meticulously optimize every aspect of your website to ensure it performs at its best.
Proven Results
Our track record speaks for itself. We have helped numerous businesses across Tampa, Clearwater, and St. Petersburg establish a strong online presence and achieve their digital goals. We are proud of the success stories we have created, and we would love to add yours to our portfolio.
Contact Us Today for Expert Web Design Services
Are you ready to take your online presence to the next level? Contact Olive Branch Business Solutions today for top-notch web design services in Tampa, Clearwater, and St. Petersburg. Let our team of skilled professionals create a website that showcases your brand and drives tangible results.
Don't settle for average web design when you can have exceptional. Get in touch with us and let's bring your vision to life!