Facebook Marketing Services | Olive Branch Business Solutions
Feb 28, 2023
Services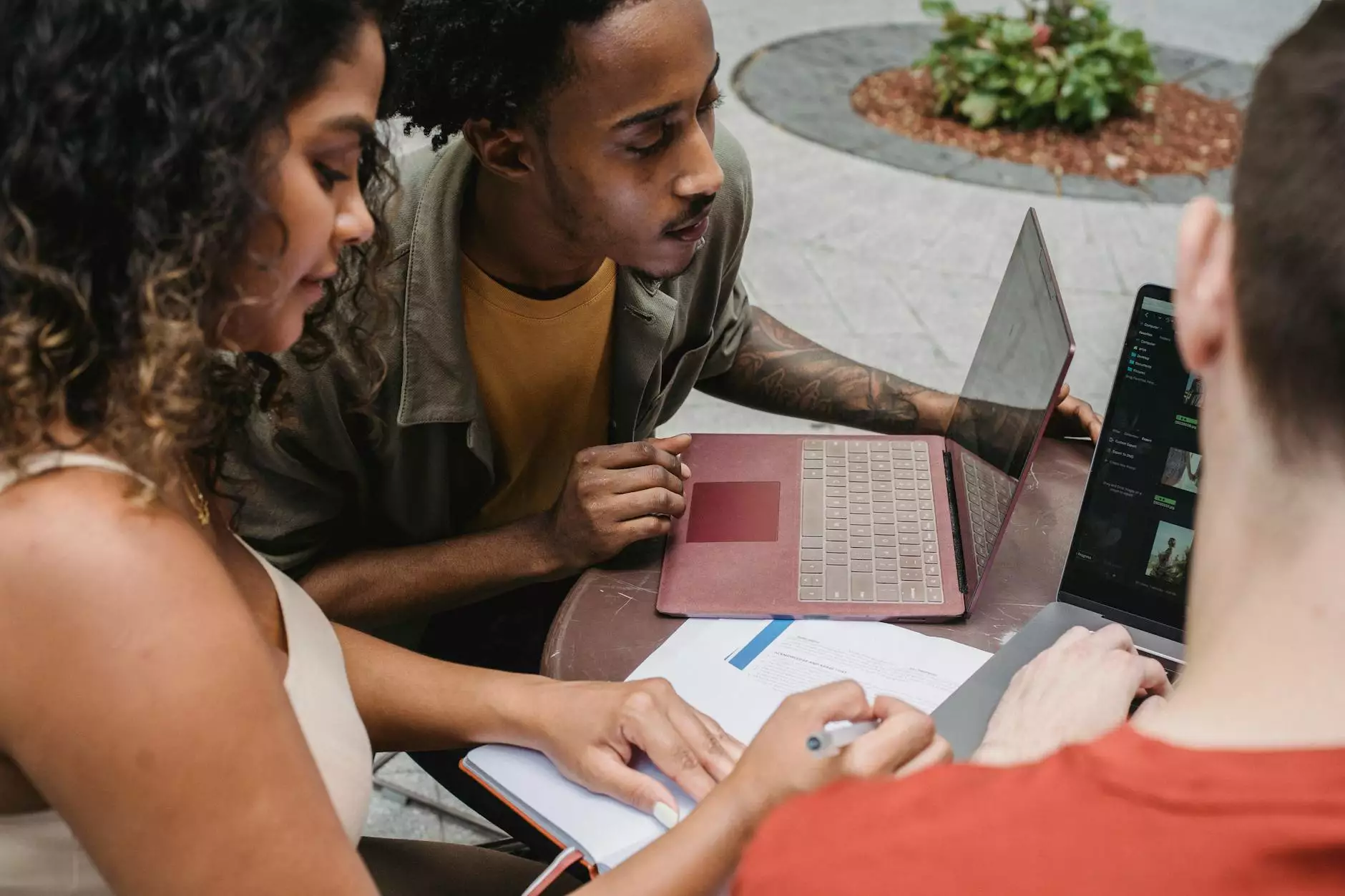 Introduction
Welcome to Olive Branch Business Solutions, a leading provider of Facebook marketing services in the Tampa, Clearwater, and Palm area. With our expertise in consulting and analytical services, we can help your business optimize its Facebook marketing strategy and drive better results. In this article, we will explore the importance of Facebook marketing, the services we offer, and how you can benefit from our expertise.
The Power of Facebook Marketing
In today's digital age, social media platforms play a crucial role in connecting businesses with their target audience. Among these platforms, Facebook stands out as one of the most popular and widely used platforms, boasting billions of active users worldwide. It presents a unique opportunity for businesses to reach their customers, build brand awareness, and drive conversions.
Why Choose Facebook Marketing?
Facebook offers a range of features and tools that can help businesses effectively market their products or services. From creating engaging content to target advertising, Facebook provides a robust platform to connect with your audience and achieve your business goals. Here are a few reasons why you should consider Facebook marketing:
Wide Reach: With billions of active users, Facebook allows you to reach a vast audience and expand your customer base.
Targeted Advertising: Facebook's advanced targeting options enable you to reach specific demographics, interests, and behaviors, ensuring your ads are shown to those most likely to engage with your business.
Engagement and Interaction: Facebook's interactive features, such as likes, comments, and shares, provide a platform for you to engage with your audience and foster strong relationships.
Insights and Analytics: Facebook provides valuable insights and analytics to track the performance of your marketing campaigns, allowing you to make data-driven decisions and optimize your strategies for better results.
Our Facebook Marketing Services
At Olive Branch Business Solutions, we offer comprehensive Facebook marketing services tailored to meet the unique needs of your business. Our team of experienced professionals understands the intricacies of the Facebook platform and stays up-to-date with the latest industry trends and best practices to ensure your marketing efforts yield maximum results.
Strategy Development
We begin by working closely with you to understand your business goals and target audience. Based on this information, we develop a customized Facebook marketing strategy that aligns with your objectives. Our strategy includes a detailed plan for content creation, ad campaigns, engagement tactics, and conversion optimization.
Content Creation
Engaging and compelling content is the key to success on Facebook. Our team of talented copywriters and designers create high-quality, visually appealing content that resonates with your audience. From informative blog posts to eye-catching graphics and videos, we ensure your Facebook presence stands out from the competition.
Targeted Advertising
We leverage Facebook's powerful targeting options to create highly targeted ad campaigns that reach the right audience at the right time. Our team conducts thorough market research and audience analysis to identify the most impactful targeting parameters for your business. This helps maximize your ad spend and drive better results.
Community Management
Building and nurturing a community on Facebook is essential for long-term success. We actively monitor and respond to comments, messages, and reviews, ensuring that your customers feel heard and valued. Our community management efforts help foster brand loyalty and drive customer engagement.
Data Analysis
At Olive Branch Business Solutions, we believe in the power of data-driven marketing. We analyze the performance of your Facebook campaigns using advanced analytics tools, allowing us to identify trends, measure key metrics, and make informed decisions to optimize your marketing efforts. Our data analysis helps you understand what works and what doesn't, enabling continuous improvement of your Facebook marketing strategy.
Why Choose Olive Branch Business Solutions
When it comes to Facebook marketing services, Olive Branch Business Solutions stands out from the competition. Here's why many businesses in the Tampa, Clearwater, and Palm area choose us as their trusted partner:
Expertise: Our team of experienced professionals has in-depth knowledge of Facebook marketing and stays ahead of the curve with the latest industry trends and strategies.
Customization: We understand that every business is unique, and a one-size-fits-all approach doesn't work. We tailor our services to align with your specific goals, audience, and industry.
Proven Results: We have a track record of delivering exceptional results for our clients. Our data-driven approach and continuous optimization help drive better engagement, conversions, and ROI.
Transparency: We believe in clear and open communication. Throughout our partnership, we provide regular reports and updates on the performance of your Facebook marketing campaigns.
Excellent Customer Service: Our dedicated team is committed to providing excellent customer service. We are always available to address your questions, concerns, and provide ongoing support.
Contact Us Today
Ready to take your Facebook marketing strategy to the next level? Contact Olive Branch Business Solutions today. Our team of experts is ready to discuss your unique business needs and provide tailored solutions to help you achieve your goals. Don't miss out on the incredible opportunities Facebook can offer - get in touch with us now!
Call us at: XXX-XXX-XXXX