Facebook Advertising Company | Tampa | Clearwater | Palm - Olive Branch Business Solutions
Sep 1, 2023
Services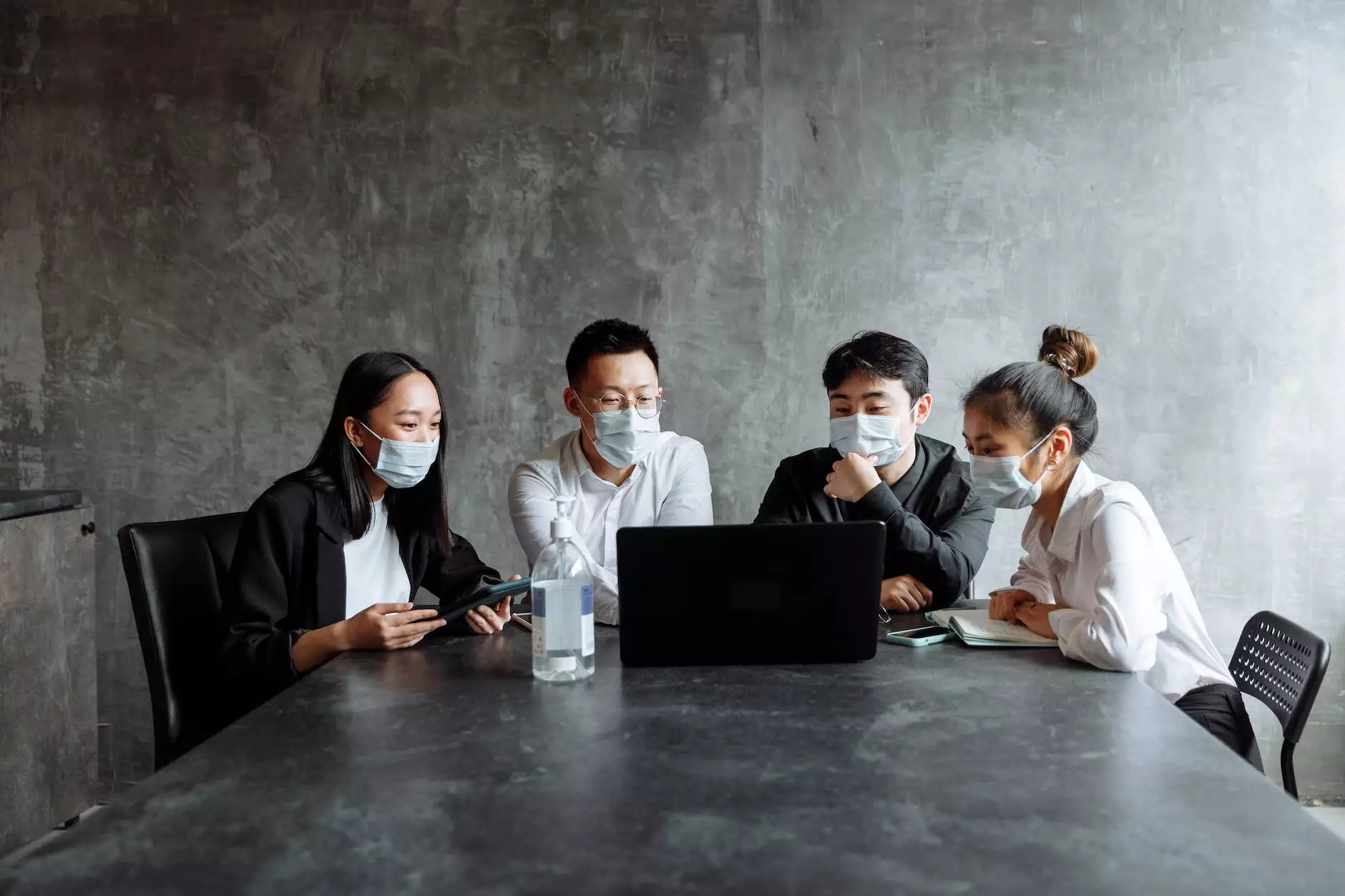 Welcome to Olive Branch Business Solutions, your trusted partner for Facebook advertising solutions in Tampa, Clearwater, Palm, and beyond. With our expertise in consulting and analytical services, we help businesses maximize their advertising efforts on the popular social media platform - Facebook.
Why Choose Olive Branch Business Solutions?
As a leading Facebook advertising company, we take pride in delivering exceptional results for our clients. Here's why you should choose us:
1. Expertise and Experience
Our team of skilled professionals has extensive experience in the field of digital marketing, specifically in the realm of Facebook advertising. We stay up-to-date with the latest trends, strategies, and best practices to ensure we deliver the most effective campaigns for our clients.
2. Tailored Strategies
We understand that every business is unique, and a one-size-fits-all approach doesn't work when it comes to advertising. That's why we develop tailored strategies that align with your business goals, target audience, and budget. Our goal is to maximize your return on investment and drive tangible results.
3. Data-Driven Approach
We believe in the power of data to inform decision-making. Our analytical services dig deep into the metrics and insights provided by Facebook's advertising platform to uncover hidden opportunities and optimize your campaigns. With data as our guide, we make data-driven strategic recommendations to achieve your desired outcomes.
4. Continuous Optimization
We don't just set up your Facebook advertising campaigns and leave them running. We continuously monitor, measure, and analyze the performance of your campaigns, making data-driven optimizations along the way. This iterative approach ensures that your campaigns are always driving the best results.
Our Facebook Advertising Services
At Olive Branch Business Solutions, we offer a comprehensive range of Facebook advertising services to cater to your specific needs:
1. Campaign Strategy and Planning
We work closely with you to understand your business objectives, target audience, and competition. Based on this information, we craft a strategic plan outlining the campaign goals, messaging, creative assets, and targeting parameters. Our goal is to create campaigns that resonate with your audience and deliver measurable results.
2. Ad Creative Development
Great ad creative is essential to capturing your audience's attention and driving conversions. Our team of copywriters and designers collaborate to create visually appealing and compelling ad creatives that align with your brand and campaign objectives. From catchy headlines to persuasive call-to-actions, we ensure your ads are impactful and effective.
3. Audience Targeting
With Facebook's robust targeting capabilities, we can pinpoint your ideal audience based on factors such as demographics, interests, behaviors, and more. We segment your target audience to ensure your ads are shown to the right people at the right time, increasing the likelihood of engagement and conversions.
4. Ad Campaign Execution
Once the strategy is in place, we diligently execute your Facebook ad campaigns. We set up the targeting parameters, monitor ad performance, and make real-time adjustments to optimize campaign results. Our goal is to drive maximum reach, engagement, and conversions while staying within your budget.
5. Performance Tracking and Reporting
We believe in transparency and accountability. We provide regular reports that outline the performance of your Facebook ad campaigns. These reports include key metrics, such as impressions, clicks, engagement rates, and conversions. With this data, we gain insights into what's working well and identify areas for improvement.
Contact Olive Branch Business Solutions Today
If you're looking for a reliable and results-driven Facebook advertising company in Tampa, Clearwater, Palm, or anywhere else, Olive Branch Business Solutions is here to help. Our consulting and analytical services are designed to optimize your Facebook advertising campaigns and drive measurable growth for your business. Don't miss out on the immense potential of Facebook advertising - contact us today to get started!