Web Development Services in Tampa, Clearwater, and St. Petersburg
Dec 4, 2020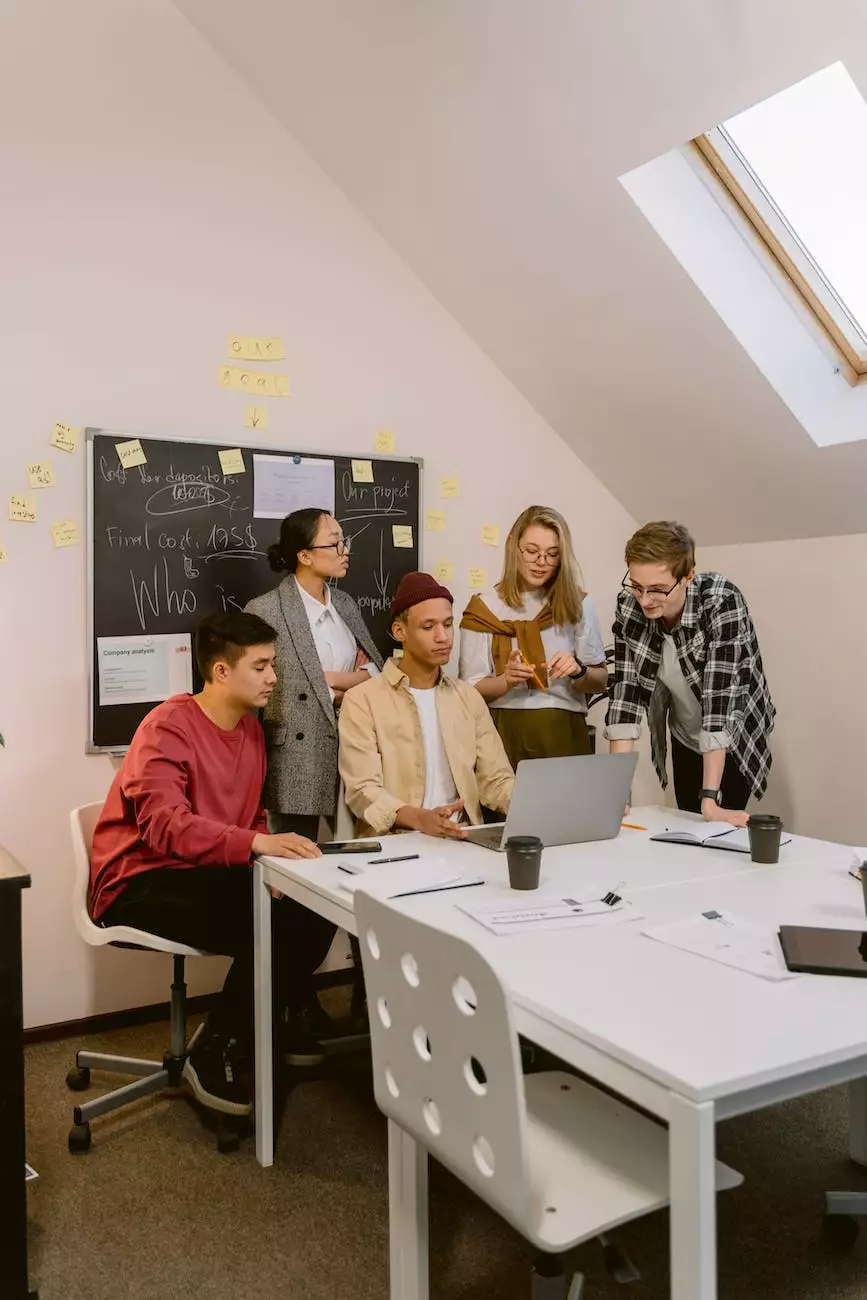 Welcome to Olive Branch Business Solutions, the leading provider of web development services in Tampa, Clearwater, and St. Petersburg. With our unwavering commitment to excellence, we are dedicated to helping businesses establish a strong online presence and achieve their digital goals.
Why Choose Olive Branch Business Solutions for Web Development?
When it comes to web development, it is essential to partner with a team that understands the intricacies of the industry and has a proven track record of success. At Olive Branch Business Solutions, we pride ourselves on our ability to deliver high-quality, customized solutions that not only meet but exceed our clients' expectations.
Here are some reasons why we stand out from the competition:
1. Experience and Expertise
With years of experience in the field, our team of skilled web developers possesses the expertise necessary to create exceptional websites tailored to your unique needs. We stay up-to-date with the latest industry trends and technologies to ensure that our clients receive cutting-edge solutions that give them a competitive edge.
2. Customized Approach
We understand that no two businesses are alike. That's why we take a personalized approach to web development, ensuring that each website we create reflects the client's brand image and effectively communicates their message to the target audience. We collaborate closely with our clients throughout the development process to ensure their vision is brought to life.
3. Comprehensive Services
Our web development services go beyond just building websites. We offer a wide range of additional services to enhance your online presence, including search engine optimization (SEO), user experience (UX) design, mobile app development, and e-commerce solutions. With our comprehensive offerings, we can help you achieve your goals efficiently and effectively.
4. Results-Driven Approach
At Olive Branch Business Solutions, we are committed to delivering measurable results to our clients. We employ data-driven strategies and analytics to track the performance of your website and make continuous improvements to maximize its effectiveness. Our goal is to help you achieve a strong return on investment and grow your business online.
Our Web Development Process
We follow a systematic approach to ensure the success of every web development project. Here are the key steps of our process:
1. Discovery and Planning
During the initial phase, we take the time to understand your business goals, target audience, and key requirements. We conduct thorough research to identify industry trends and competitor insights. Based on this information, we create a detailed plan that outlines the scope, timeline, and deliverables for your project.
2. Design and Development
Once the planning phase is complete, we move on to the design and development stage. Our team of talented designers and developers collaborate to create a visually appealing and user-friendly website. We leverage the latest design principles and coding standards to ensure a seamless and engaging user experience.
3. Testing and Quality Assurance
Prior to launching your website, we rigorously test it across different devices, browsers, and operating systems to ensure compatibility and optimal performance. Our QA team meticulously checks for any bugs or errors and fixes them promptly to guarantee a flawless end product.
4. Deployment and Optimization
Once the testing phase is complete, we deploy your website to the live environment. We monitor its performance closely and make any necessary optimizations to enhance its speed, security, and overall functionality. Our team will also provide you with training and support to ensure that you have full control over your website.
5. Ongoing Support and Maintenance
At Olive Branch Business Solutions, we are dedicated to building long-term relationships with our clients. We offer ongoing support and maintenance services to keep your website running smoothly and up-to-date. Our team is readily available to address any issues or concerns that may arise, allowing you to focus on growing your business.
Contact Olive Branch Business Solutions Today
If you are looking for top-notch web development services in Tampa, Clearwater, and St. Petersburg, Olive Branch Business Solutions is here to help. Our team of experts is ready to assist you in creating a strong online presence that drives results.
Contact us today for a free consultation and let us discuss how our tailored web development solutions can benefit your business. Don't miss out on the opportunity to outrank your competitors in the online arena. Take the first step towards digital success with Olive Branch Business Solutions.