Google AdWords Management | Brandon | Wesley Chapel
Dec 18, 2022
Services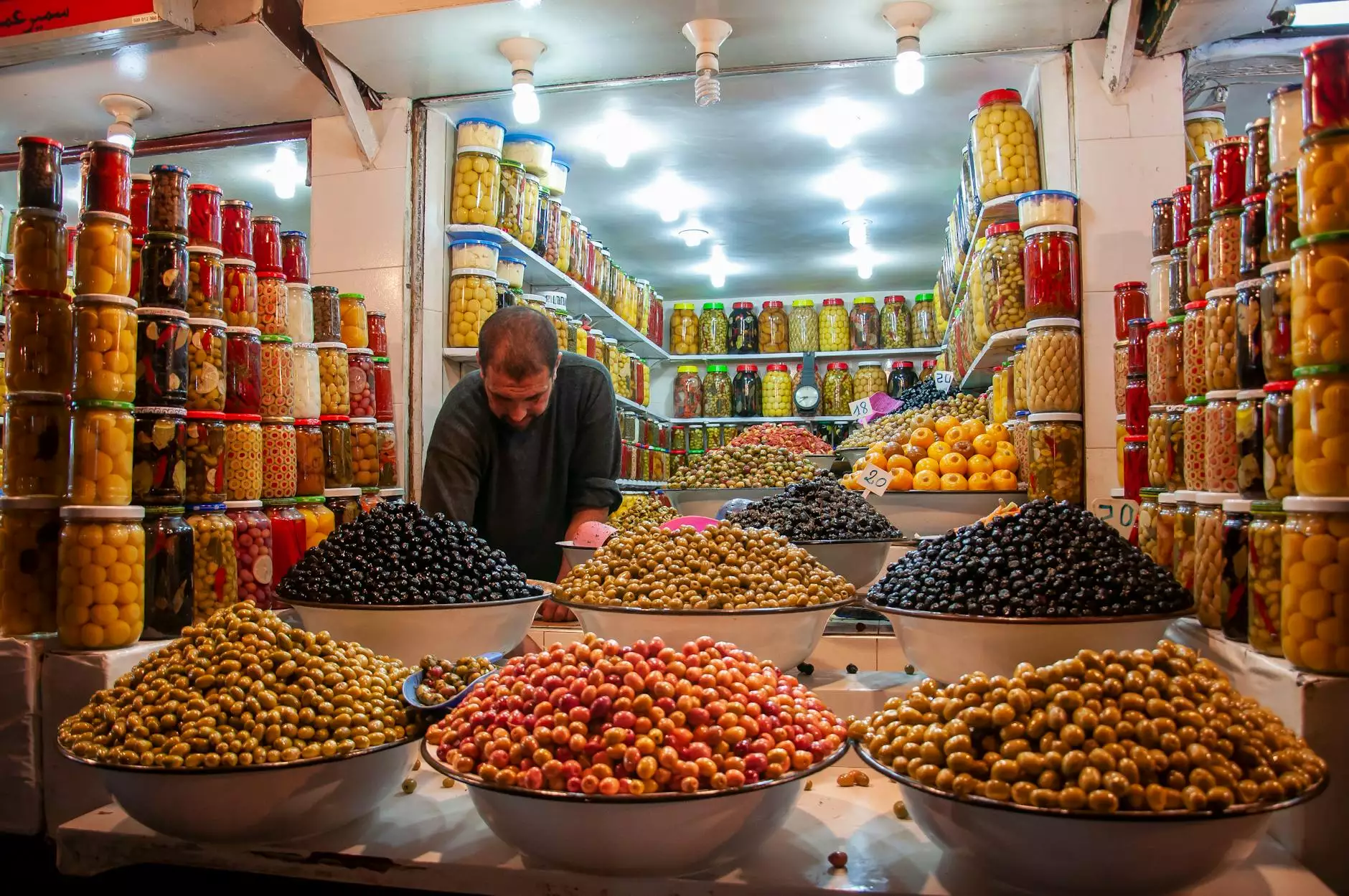 Welcome to Olive Branch Business Solutions, your trusted partner for Google AdWords management in Brandon and Wesley Chapel. As a leading provider of consulting and analytical services in the business and consumer services industry, we are dedicated to helping businesses maximize their online marketing efforts and achieve significant results through effective Google AdWords campaigns.
Why Choose Olive Branch Business Solutions?
When it comes to Google AdWords management, it is vital to work with a team of professionals who have the knowledge and expertise necessary to deliver exceptional results. At Olive Branch Business Solutions, we pride ourselves on being experts in the field and providing comprehensive solutions tailored to meet the unique needs of each client.
Here are some reasons why you should choose us for your Google AdWords needs:
1. Industry Experience
With several years of experience in the industry, our team has gained valuable insights and expertise in Google AdWords management. We continuously stay updated with the latest trends and best practices to ensure that our clients receive the highest level of service.
2. Customizable Solutions
Every business has unique goals and requirements. We understand this and offer fully customizable Google AdWords solutions to meet the specific needs of your business. Whether you are looking to increase brand awareness, drive website traffic, or generate more leads, we can create a tailored strategy for you.
3. Consulting and Analytical Services
Our team of experts not only manages your Google AdWords campaigns but also provides consulting and analytical services to ensure optimal performance. We analyze your campaigns, identify areas of improvement, and make informed data-driven decisions to maximize your return on investment (ROI).
4. Targeted Advertising
With our Google AdWords management services, you can reach your target audience more effectively. We conduct thorough market research and use advanced targeting strategies to ensure your ads are displayed to the right people at the right time, increasing the chances of converting them into customers.
5. Cost-Effective Solutions
At Olive Branch Business Solutions, we understand the importance of cost-effectiveness for businesses of all sizes. We work within your budget to maximize the impact of your Google AdWords campaigns and provide you with the best possible results without breaking the bank.
Our Google AdWords Management Process
When you choose Olive Branch Business Solutions for your Google AdWords management needs, you can expect a comprehensive and results-driven process. We follow these steps to ensure the success of your campaigns:
1. Strategy Development
Before implementing any Google AdWords campaigns, we take the time to understand your business goals, target audience, and market competition. Based on this information, we develop a customized strategy that aligns with your objectives and maximizes your chances of success.
2. Keyword Research
Keywords play a crucial role in the effectiveness of your Google AdWords campaigns. Our team conducts thorough keyword research to identify the most relevant and high-performing keywords for your business. We analyze search volume, competition, and user intent to ensure that your ads are displayed to the right audience.
3. Ad Creation and Optimization
Once the keywords are finalized, our experienced copywriters create compelling ad copies that resonate with your target audience. We use persuasive language, engaging headlines, and captivating visuals to capture the attention of potential customers and drive clicks to your website. We continuously optimize your ads to improve their performance and ensure they align with the latest industry trends.
4. Landing Page Optimization
A well-designed and optimized landing page is essential for turning clicks into conversions. We analyze your landing pages and implement necessary improvements to enhance the user experience and increase the likelihood of conversions. Our team focuses on improving page load times, enhancing call-to-action elements, and optimizing the overall design to drive maximum results.
5. Campaign Monitoring and Analysis
Our work doesn't stop after launching your Google AdWords campaigns. We continuously monitor their performance, tracking key metrics such as click-through rates, conversion rates, and cost per click. This data allows us to make data-driven decisions, identify areas of improvement, and make necessary adjustments to maximize your ROI.
6. Reporting and Insights
Transparency is important to us. We provide regular reports that outline the performance of your Google AdWords campaigns, including key metrics and insights. Our team also offers insights and recommendations to help you understand the impact of your campaigns and make informed decisions for future optimization.
Contact Us for Effective Google AdWords Management
Are you ready to take your online advertising to the next level? Contact Olive Branch Business Solutions today for professional Google AdWords management services in Brandon and Wesley Chapel. Our expert team will work closely with you to create and optimize high-performing campaigns that deliver exceptional results for your business.
Do not miss the opportunity to leverage the power of Google AdWords to drive targeted traffic, increase brand visibility, and grow your business. Let Olive Branch Business Solutions be your trusted partner in achieving success through digital advertising.