Marketing Companies in Tampa, Wesley Chapel, and Zephyrhills - Olive Branch Business Solutions
Apr 2, 2021
Marketing Strategies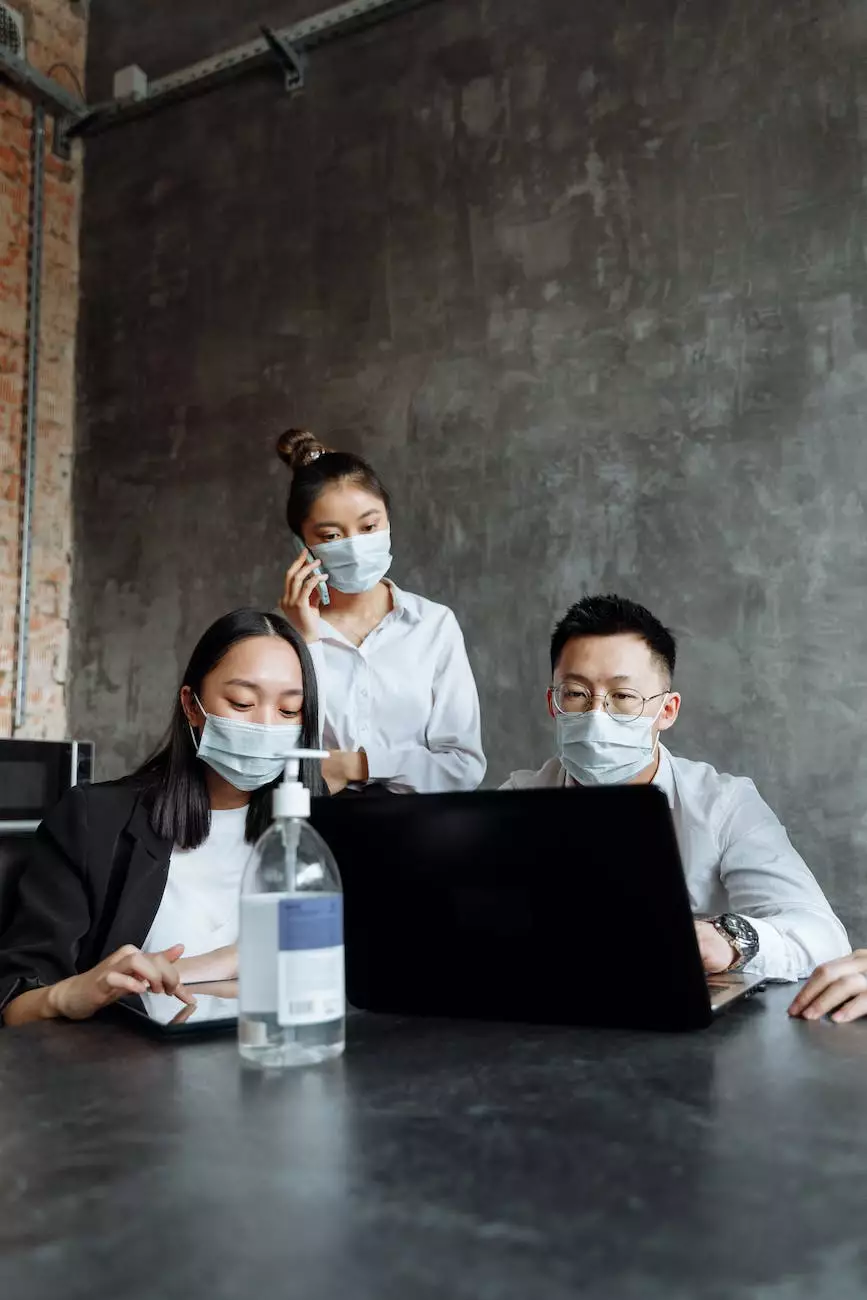 Welcome to Olive Branch Business Solutions, your trusted source for exceptional marketing services in Tampa, Wesley Chapel, and Zephyrhills. As a leading consultancy firm in the area, we are committed to helping businesses succeed and thrive in today's ever-evolving marketplace. With our team of SEO professionals and high-end copywriters, we are uniquely positioned to provide you with the top-notch content you need to outrank your competitors and boost your online visibility.
Why Choose Olive Branch Business Solutions?
At Olive Branch Business Solutions, we understand that standing out in the digital landscape can be challenging. That's why we go above and beyond to deliver exceptional results for our clients. Here's what sets us apart:
1. Extensive Experience:
With years of experience in the industry, our team has garnered the knowledge and expertise necessary to deliver outstanding marketing solutions tailored to your unique business needs. We have successfully worked with a wide range of clients across various industries, and our track record speaks for itself.
2. Customized Strategies:
We believe in the power of personalized marketing strategies. We take the time to understand your specific goals, target audience, and competitive landscape to develop a customized plan that drives real results. Our comprehensive approach ensures that you receive the attention and support you need to achieve your business objectives.
3. SEO Mastery:
When it comes to online visibility, search engine optimization (SEO) plays a crucial role. Our team of proficient SEO specialists possesses the technical knowledge and skills necessary to optimize your website's performance in search engine rankings. By employing the latest SEO techniques, we can help your business rank higher and attract relevant organic traffic.
Comprehensive Consulting and Analytical Services:
As a business and consumer services consultancy firm, we offer a wide range of consulting and analytical services to address your specific needs. Some of our core areas of expertise include:
1. Market Research and Analysis:
Understanding your target market is essential for effective marketing campaigns. Our team conducts thorough market research and analysis to provide you with valuable insights into consumer behavior, industry trends, and competitor strategies. This information empowers you to make informed decisions and stay ahead of the competition.
2. Brand Development and Positioning:
Your brand's identity and positioning are crucial in today's competitive market. We work closely with you to develop and enhance your brand, ensuring that it resonates with your target audience and differentiates you from competitors. Our strategic brand development approach helps you build strong customer loyalty and drive sustainable growth.
3. Content Creation and Copywriting:
Compelling content is a cornerstone of successful marketing campaigns. Our team of high-end copywriters crafts engaging and persuasive content that captures your brand's essence, effectively communicates your message, and drives conversions. From website content to blog articles and social media posts, we have you covered.
4. Digital Marketing Strategy:
In the digital age, having a well-defined digital marketing strategy is critical. We help you develop comprehensive digital marketing plans that leverage the power of various platforms and channels, including social media, search engines, email marketing, and more. Our strategic approach ensures that your marketing efforts yield maximum ROI.
5. Website Design and Optimization:
Your website is your online storefront, and it needs to make a lasting impression. Our team of web designers and developers creates visually stunning, user-friendly websites that not only captivate visitors but also optimize search engine performance. We use the latest web design practices and techniques to ensure that your website stands out from the crowd.
6. Performance Tracking and Analytics:
Measuring the effectiveness of your marketing campaigns is vital for continuous improvement. We provide comprehensive performance tracking and analytics services to monitor the success of your campaigns, identify areas for optimization, and make data-driven decisions. With our detailed reports, you can stay informed and confident in your marketing strategies.
Contact Olive Branch Business Solutions Today!
When it comes to marketing companies in Tampa, Wesley Chapel, and Zephyrhills, Olive Branch Business Solutions is your trusted partner for exceptional results. Our team of SEO experts and high-end copywriters is dedicated to helping you outrank your competitors and boost your online visibility. Contact us today to discuss your specific business needs and discover how we can help you achieve your marketing goals. Don't settle for average - choose Olive Branch Business Solutions for extraordinary marketing solutions!