Web Developer in Tampa, Temple Terrace, and Sarasota
May 28, 2022
Web Design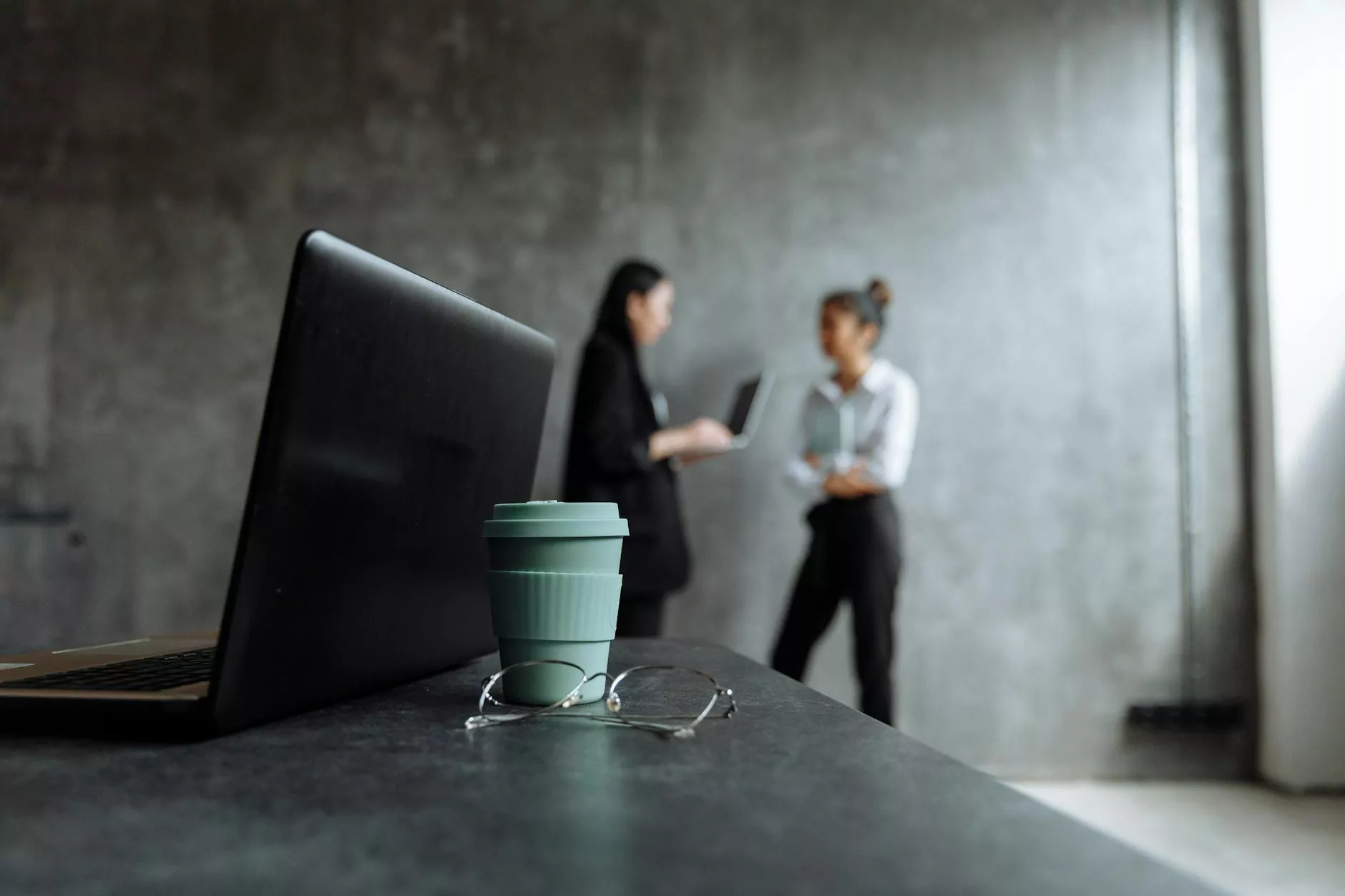 Welcome to Olive Branch Business Solutions, the leading provider of web development services in the Tampa, Temple Terrace, and Sarasota areas. With our expert team of web developers, we are dedicated to creating innovative and visually stunning websites that can propel your business forward in the digital landscape. Whether you need a simple informational website or a complex e-commerce platform, we have the skills and expertise to deliver exceptional results.
Why Choose Olive Branch Business Solutions?
When it comes to finding a reliable web developer, it's crucial to work with a team that understands your business goals and can provide tailor-made solutions. Here are a few reasons why Olive Branch Business Solutions stands out:
Extensive Industry Experience
With years of experience in the web development industry, we have successfully completed numerous projects for clients across various sectors. Our team's expertise spans from basic HTML and CSS websites to advanced content management systems (CMS) and custom web applications. We stay up-to-date with the latest technologies and trends to ensure your website is modern, functional, and optimized for success.
Customized Solutions
We understand that each business has unique requirements and objectives. That's why we take a client-centric approach and work closely with you to understand your specific needs. Our web developers will collaborate with you throughout the development process to ensure we create a website that aligns with your brand identity and effectively communicates your message to your target audience.
Search Engine Optimization (SEO) Friendly
In today's competitive online landscape, having a website that ranks well on search engines is essential for attracting organic traffic and generating leads. At Olive Branch Business Solutions, our web development services are built with SEO best practices in mind. From the website structure to the on-page elements, we optimize your website to improve its visibility and search engine rankings.
Responsive Design
In the mobile-first era, it's crucial to have a website that adapts seamlessly to different devices and screen sizes. Our web developers are proficient in building responsive websites that provide an optimal user experience across desktops, tablets, and smartphones. A responsive design not only improves user engagement but also helps your website rank higher in search results as search engines prioritize mobile-friendly websites.
Ongoing Support and Maintenance
Our commitment to your success doesn't end with the launch of your website. We offer ongoing support and maintenance services to ensure your website remains secure, up-to-date, and performs at its best. From regular backups to software updates and security checks, we take care of all the technical aspects so you can focus on growing your business.
Our Web Development Process
At Olive Branch Business Solutions, we follow a well-defined web development process to deliver high-quality websites that exceed client expectations:
1. Discovery and Planning
In this initial stage, we collaborate with you to understand your business objectives, target audience, and specific requirements. Our team conducts thorough research to gather insights that form the foundation of your website's design and functionality.
2. Design and Development
Based on the insights gathered during the planning phase, our web designers create visually appealing and user-friendly website mockups. Once you approve the design, our web developers bring it to life using the latest technologies and coding standards. Throughout the development process, we prioritize optimization, performance, and usability.
3. Content Integration and Testing
We understand the importance of captivating content on a website. Our team assists you in integrating engaging and relevant content into your website. We also conduct rigorous testing across different browsers, devices, and screen sizes to ensure a seamless user experience and identify and fix any potential issues.
4. Launch and Optimization
Once your website is ready, we deploy it to a production environment and make it live. Our team closely monitors the website's performance and gathers valuable user data to identify areas for improvement. We continuously optimize your website to enhance its visibility, conversion rates, and overall user experience.
Contact Olive Branch Business Solutions for Your Web Development Needs
Don't settle for an average website when you can have a remarkable online presence that drives results. Olive Branch Business Solutions is your trusted web development partner in Tampa, Temple Terrace, and Sarasota. Contact us today to discuss your project requirements and let us create a website that sets you apart from the competition!
Additional Services
In addition to web development, Olive Branch Business Solutions offers a wide range of consulting and analytical services to help businesses thrive in today's competitive landscape. Our services include:
1. Search Engine Optimization (SEO)
Our SEO experts can optimize your website's visibility on search engines, driving organic traffic and increasing your online presence. We employ effective strategies like keyword research, on-page optimization, link building, and content creation to improve your website's search engine rankings.
2. Social Media Marketing
We can help you connect and engage with your target audience through effective social media marketing strategies. From creating compelling content to managing social media campaigns, we ensure your brand reaches the right people at the right time across various social platforms.
3. Analytics and Reporting
Understanding the performance of your online efforts is crucial for making informed business decisions. Our team provides in-depth analytics and reporting services to help you track key metrics, identify trends, and measure the success of your digital marketing initiatives.
4. Conversion Rate Optimization (CRO)
We help businesses optimize their websites and landing pages to increase conversion rates. By analyzing user behavior, conducting A/B testing, and implementing conversion-focused strategies, we can maximize the results of your digital marketing campaigns.
5. E-Commerce Solutions
If you're looking to establish or enhance your online store, Olive Branch Business Solutions can develop and optimize your e-commerce platform. From user-friendly product catalogs to secure payment gateways, we ensure your customers have a seamless shopping experience.
6. Website Maintenance and Support
Keeping your website secure, up-to-date, and performing optimally is crucial in today's digital landscape. Our website maintenance and support services provide continuous monitoring, regular backups, and technical assistance to ensure your website remains accessible and secure.
Unlock the true potential of your online presence with Olive Branch Business Solutions. Contact us today to explore our comprehensive range of consulting and analytical services.