St Petersburg Web Design – Elevating Your Online Presence
Apr 16, 2021
Web Design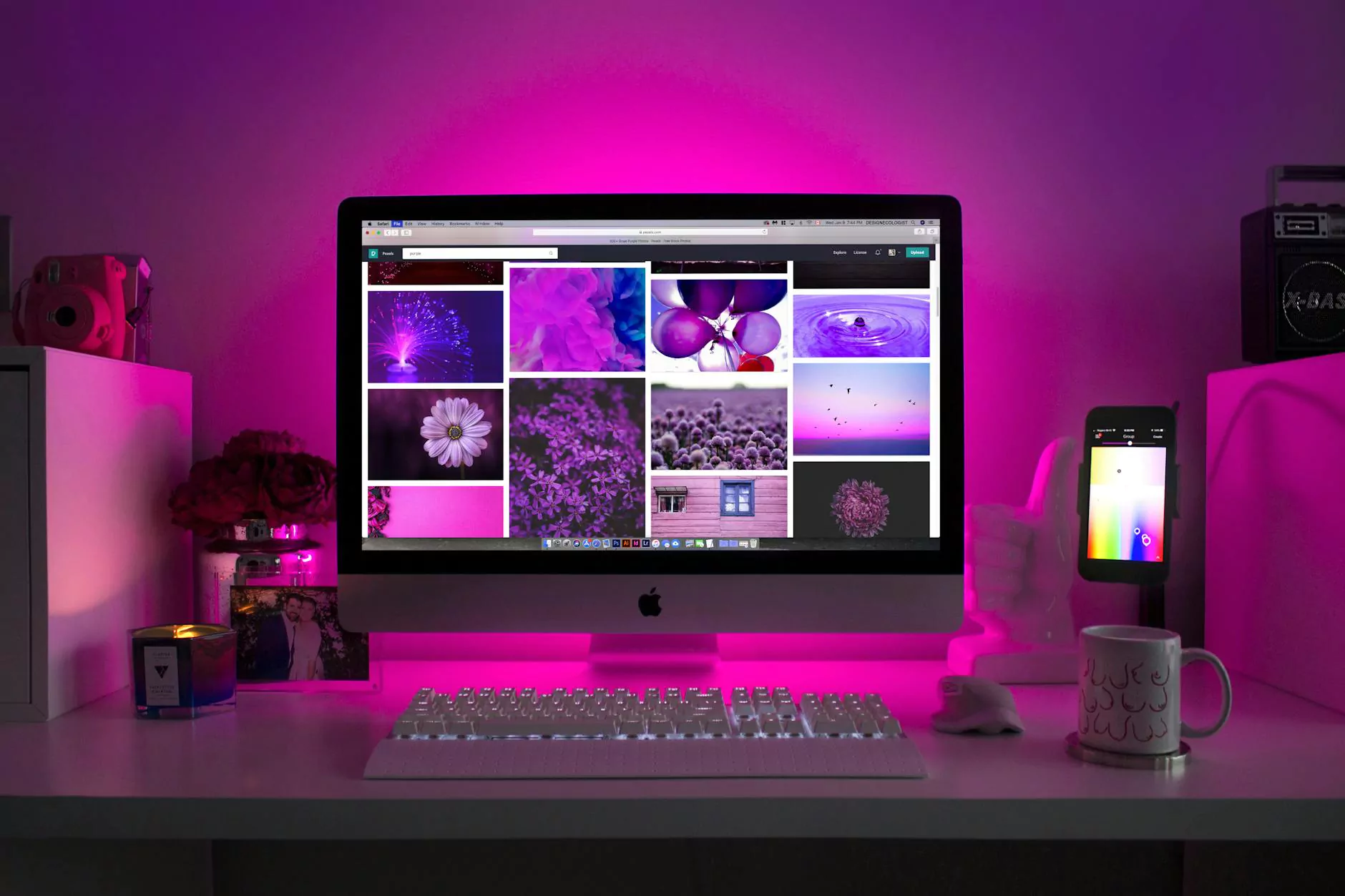 About Olive Branch Business Solutions
Welcome to Olive Branch Business Solutions! As a local web designer in St Petersburg, we specialize in creating visually appealing and user-friendly websites that help businesses establish a strong online presence. With our expertise in web design, we can effectively showcase your brand, products, and services to attract potential customers and enhance your overall digital strategy.
Why Choose Olive Branch Business Solutions?
When it comes to web design, we understand that every business has unique requirements. That's why we take a personalized approach to ensure that your website accurately represents your brand identity and aligns with your goals. Here's why you should choose Olive Branch Business Solutions for your web design needs:
1. Customized Designs
We don't believe in one-size-fits-all solutions. Our team of expert designers will work closely with you to create a customized website that reflects your business values and resonates with your target audience. From color schemes to layout and functionality, we pay attention to every detail to ensure that your website stands out from the competition.
2. User-Friendly Experience
Having a visually appealing website is just the beginning. We prioritize user experience, ensuring that your website is easy to navigate, loads quickly, and provides seamless interactions across all devices. By creating an intuitive user interface, we help visitors find the information they need effortlessly, increasing their engagement and reducing bounce rates.
3. Responsive Design
In today's mobile-driven world, having a responsive website is essential. Our team incorporates responsive design techniques to ensure that your website looks and performs flawlessly on all devices, including smartphones, tablets, and desktop computers. With a responsive design, you can reach a wider audience and improve your search engine rankings.
4. SEO-Friendly Approach
We take a comprehensive approach to web design, understanding that search engine optimization (SEO) plays a crucial role in improving your online visibility. By implementing SEO best practices, such as keyword optimization, meta tags, and structured data markup, we help your website rank higher in search engine results, driving organic traffic to your business.
5. High-Quality Content
At Olive Branch Business Solutions, we believe that content is king. Our skilled copywriters will create compelling and informative content tailored to your target audience. Whether it's engaging blog articles, product descriptions, or captivating landing pages, our high-quality content will not only attract visitors but also drive conversions and establish your authority in the industry.
6. Ongoing Support
Our commitment to your success doesn't end with the launch of your website. We offer ongoing support and maintenance services to ensure that your website is always up-to-date, secure, and functioning optimally. Our team is readily available to address any issues or implement updates, allowing you to focus on growing your business.
Web Design Process at Olive Branch Business Solutions
Our web design process is designed to deliver exceptional results while maintaining transparency and communication with our clients. Here's an overview of our web design process:
1. Discovery Phase
In this initial phase, we get to know your business, target audience, and specific requirements regarding your website. We conduct thorough research to gain insights into your industry and competitors, enabling us to create a tailored design approach that sets you apart.
2. Wireframing and Prototyping
Once we have a clear understanding of your goals, our expert designers create wireframes and prototypes that outline the structure and functionality of your website. This stage ensures that we're on the same page before moving on to the visual design process.
3. Visual Design
Our talented designers use your brand guidelines and preferences to craft visually stunning designs that capture your brand essence. We ensure that the layout, typography, imagery, and color palette align with your brand identity, creating a consistent and engaging user experience.
4. Development and Testing
With the approved design, our development team brings your website to life using the latest web technologies and best coding practices. We conduct rigorous testing to ensure that your website is fully functional, optimized for various devices, and compatible with different browsers.
5. Content Integration
During this phase, we seamlessly integrate the high-quality content our copywriters have created into your website. We optimize the content for both search engines and users, strategically incorporating relevant keywords to improve organic discoverability while providing valuable information to your visitors.
6. Launch and Optimization
Once your website is fully developed and the content is integrated, we launch it after a final review and comprehensive testing. Following the launch, our team continues to monitor your website's performance, making necessary optimizations and updates to ensure that it consistently delivers the best possible user experience.
Our Portfolio and Testimonials
Don't just take our word for it! Our extensive portfolio showcases the diverse range of websites we have designed for businesses across various industries. We take pride in our clients' success and the positive impact our web design services have had on their online presence.
Here are some testimonials from our satisfied clients:
"Working with Olive Branch Business Solutions has been an incredible experience. They understood our unique needs and delivered an exceptional website that truly represents our brand. Our online visibility and conversions have significantly increased since the launch of our new website." - John Doe, CEO of Example Company
"Olive Branch Business Solutions exceeded our expectations in every aspect. Their attention to detail, responsive design, and SEO optimization have propelled our website to the top of the search engine rankings. We highly recommend their web design services!" - Jane Smith, Marketing Manager at ABC Corporation
Contact Us Today for Professional Web Design Services in St Petersburg
Ready to take your online presence to the next level? Contact Olive Branch Business Solutions today for professional web design services in St Petersburg. Our team is passionate about creating visually stunning and functional websites that drive results. Let us help you make a lasting impression in the digital landscape!
Call us at +123 456 7890 or email us at [email protected].