SEO | Tampa | Clearwater | St. Petersburg | Brandon | Lutz
Oct 8, 2019
SEO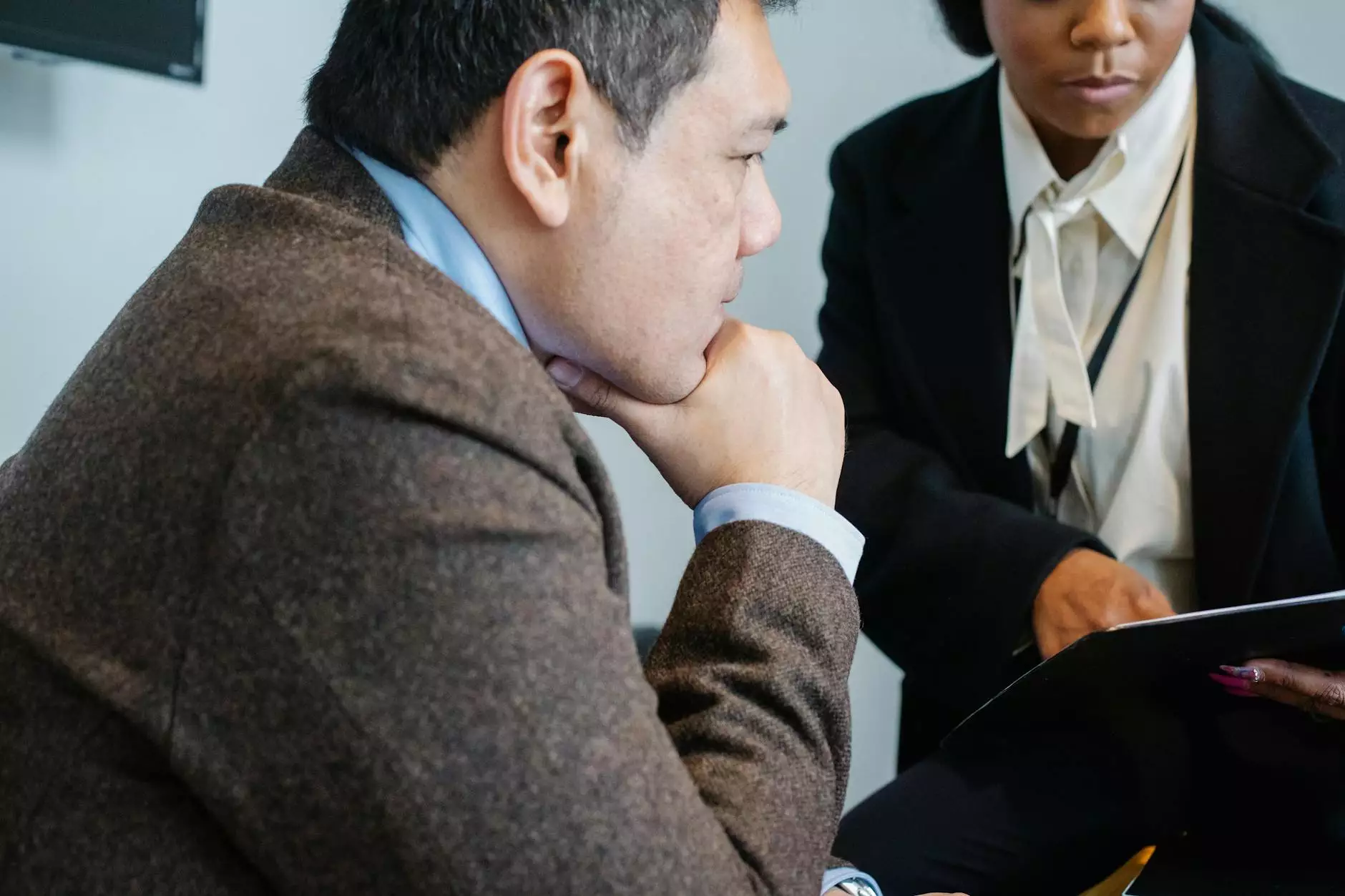 Boost Your Online Visibility with Olive Branch Business Solutions
Welcome to Olive Branch Business Solutions, your one-stop destination for all your SEO needs in Tampa, Clearwater, St. Petersburg, Brandon, and Lutz. As a leading provider of consulting and analytical services in the business and consumer services industry, we are dedicated to helping businesses like yours improve their online presence, outrank the competition, and drive more organic traffic to their websites.
Why SEO Matters for Your Business
In today's digital age, having a strong online presence is crucial for business success. With millions of websites out there, it's becoming increasingly difficult for businesses to stand out from the crowd and attract their target audience. This is where Search Engine Optimization (SEO) comes into play. By optimizing your website and content for search engines, you can improve your website's visibility, increase organic traffic, and ultimately boost your bottom line.
Comprehensive SEO Services
At Olive Branch Business Solutions, we offer a wide range of SEO services tailored to meet your unique business needs. Our team of highly skilled SEO consultants has years of experience in the industry and is dedicated to delivering exceptional results. Whether you need assistance with keyword research, on-page optimization, link building, or content creation, we have the expertise and tools to help you succeed.
Keyword Research
Keywords are the foundation of any successful SEO campaign. Our experts will conduct in-depth keyword research to identify the most relevant and high-performing keywords for your industry and target audience. By targeting the right keywords, you can attract highly qualified traffic to your website and increase your chances of converting visitors into customers.
On-Page Optimization
On-page optimization involves optimizing various elements on your website to improve its visibility and relevancy to search engines. Our team will optimize your page titles, meta descriptions, headers, URLs, and content to ensure they are all aligned with your target keywords. We will also optimize your website's loading speed, improve its mobile-friendliness, and enhance user experience to help you rank higher in search engine results pages (SERPs).
Link Building
Building high-quality and authoritative backlinks is an essential aspect of SEO. Our link building strategies focus on acquiring links from reputable and relevant websites in your industry. By earning these backlinks, you can improve your website's authority, credibility, and visibility in search engines, leading to higher rankings and increased organic traffic.
Content Creation
Content is king when it comes to SEO. Our team of talented copywriters will create engaging, informative, and keyword-rich content that resonates with your target audience. From blog posts and articles to infographics and videos, we have the expertise to develop a content strategy that drives traffic, engages users, and boosts conversions.
Why Choose Olive Branch Business Solutions?
With so many SEO agencies out there, it can be challenging to choose the right one for your business. Here are a few reasons why Olive Branch Business Solutions should be your go-to SEO partner:
Proven Track Record
We have a proven track record of helping businesses like yours achieve their SEO goals. Our team has worked with numerous clients across various industries and has consistently delivered exceptional results. We have the expertise and experience to take your online presence to new heights.
Customized Approach
At Olive Branch Business Solutions, we understand that every business is unique. That's why we take a customized approach to every SEO campaign. We will work closely with you to understand your business goals, target audience, and industry competition. Based on this information, we will develop a tailored SEO strategy that drives results.
Transparent Reporting
We believe in transparency and keeping our clients informed every step of the way. With our detailed reporting, you will have access to comprehensive analytics and insights into your SEO campaign's performance. We will provide regular updates, keyword rankings, website traffic data, and recommendations to ensure you are always in the loop.
Exceptional Customer Service
At Olive Branch Business Solutions, we prioritize customer satisfaction. Our dedicated support team is always available to address your queries, provide assistance, and offer guidance. We are committed to your success and will go above and beyond to ensure you are delighted with our services.
Contact Us Today
If you're ready to take your business to the next level and outrank the competition, contact Olive Branch Business Solutions today. Our expert SEO consultants are eagerly ready to assist you in Tampa, Clearwater, St. Petersburg, Brandon, and Lutz. Let us help you dominate the search engine rankings and drive more organic traffic to your website. Don't miss out on the incredible opportunities that SEO can bring to your business – get in touch with us now!
Note: This page content is provided for demonstration purposes only. The information included is generic and not specific to Olive Branch Business Solutions or its services.