Welcome to Olive Branch Business Solutions
Jun 22, 2019
Services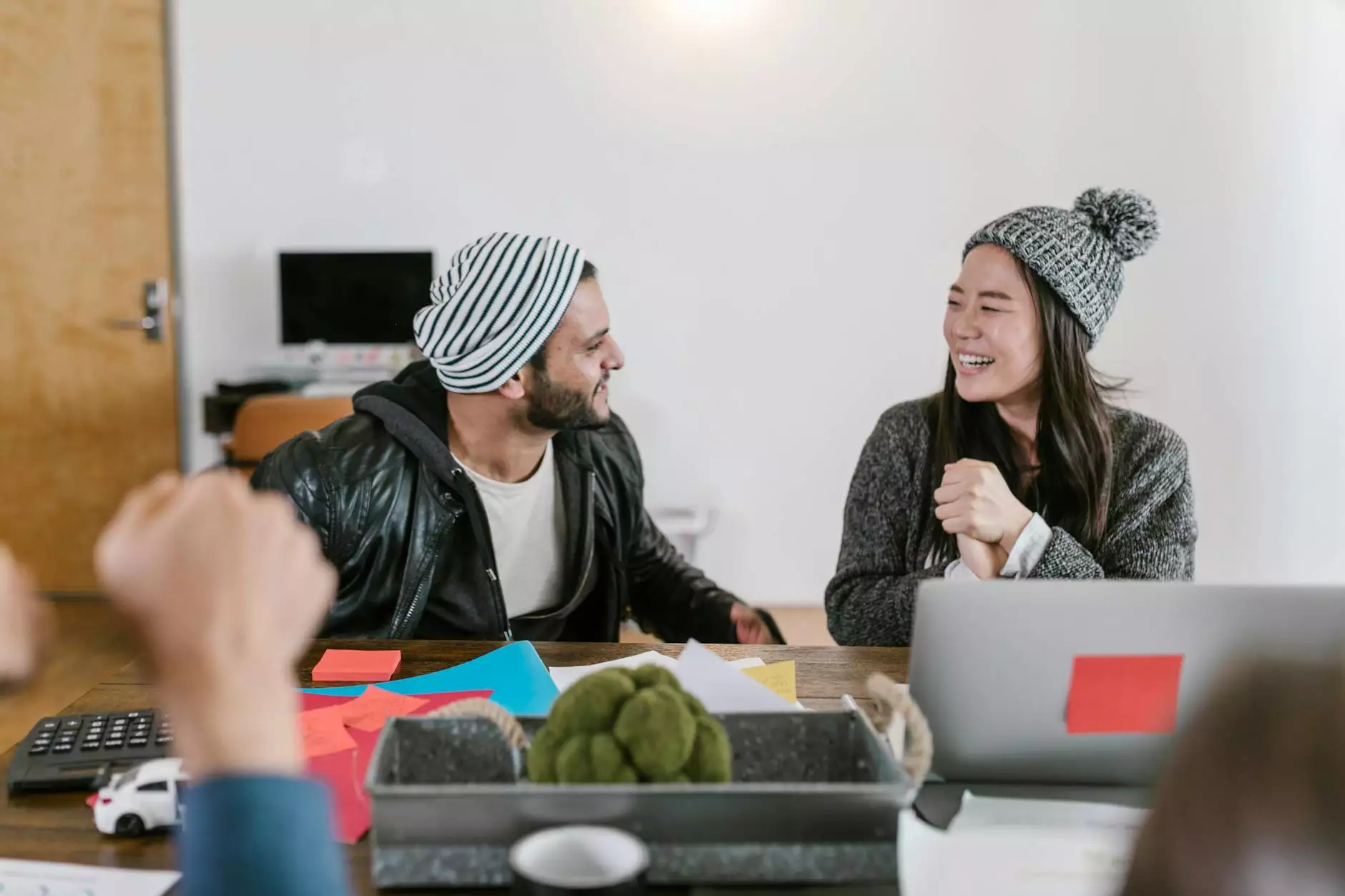 About Us
Olive Branch Business Solutions is a leading digital marketing agency specializing in providing consulting and analytical services to businesses in Tampa, Clearwater, St. Petersburg, and the surrounding areas. With years of experience in the industry and a team of highly skilled professionals, we are dedicated to helping businesses thrive in the online world.
Our Expertise
At Olive Branch Business Solutions, we understand the importance of a strong online presence and effective digital marketing strategies. Our expertise lies in providing comprehensive marketing solutions tailored to the unique needs of each client. Whether you are a small local business or a large enterprise, we have the knowledge and experience to help you achieve your goals.
Digital Marketing Strategies
Our team of skilled professionals is well-versed in a wide range of digital marketing strategies, including search engine optimization (SEO), social media marketing, pay-per-click advertising, content marketing, and more. We stay up-to-date with the latest industry trends and algorithms to ensure that our clients stay ahead of their competition.
SEO Services
As search engines continue to evolve, SEO plays a crucial role in improving the visibility and ranking of websites. Our SEO services are designed to help your website rank higher in search engine results pages, driving organic traffic and increasing online visibility. We conduct thorough keyword research, optimize website content, build high-quality backlinks, and continuously monitor and analyze performance to ensure your website is always optimized for search engines.
Social Media Marketing
Social media has become an integral part of our daily lives, and businesses can leverage its power to reach and engage with their target audience. Our social media marketing strategies are designed to help businesses build brand awareness, increase customer engagement, and drive qualified traffic to their websites. We develop custom social media campaigns, create engaging content, and monitor performance to ensure maximum results.
Pay-Per-Click Advertising
Pay-per-click (PPC) advertising is an effective way to drive targeted traffic to your website and generate leads or sales. We design and manage PPC campaigns across various platforms like Google Ads, Facebook Ads, Instagram Ads, and more. Our team focuses on keyword research, ad creation, landing page optimization, and continuous monitoring to maximize return on investment (ROI).
Content Marketing
Content is at the heart of every successful digital marketing strategy. Our content marketing services help businesses create and distribute high-quality, valuable content to attract and engage their target audience. From blog posts and articles to infographics and videos, we ensure that your content is relevant, informative, and optimized for search engines, driving organic traffic and boosting brand authority.
Why Choose Olive Branch Business Solutions
Expertise: Our team consists of knowledgeable and experienced professionals who stay up-to-date with the latest industry trends and best practices.
Customized Strategies: We understand that every business is unique, so we create customized strategies tailored to your specific goals and target audience.
Transparent Reporting: We provide detailed reports and analytics to track the progress of your digital marketing campaigns, ensuring transparency and accountability.
Results-Driven Approach: Our primary focus is achieving measurable results for our clients. We continuously monitor and optimize campaigns to maximize ROI.
Client Satisfaction: We prioritize client satisfaction and strive to exceed expectations with our exceptional services and results-driven strategies.
Contact Us Today
Ready to take your digital marketing efforts to the next level? Contact Olive Branch Business Solutions today for a consultation. Our team will work closely with you to understand your business objectives and create a customized digital marketing strategy that delivers results. Don't settle for average; choose Olive Branch Business Solutions for exceptional digital marketing services.