Website Design Company | Tampa | Clearwater | St. Petersburg
Nov 21, 2017
Web Design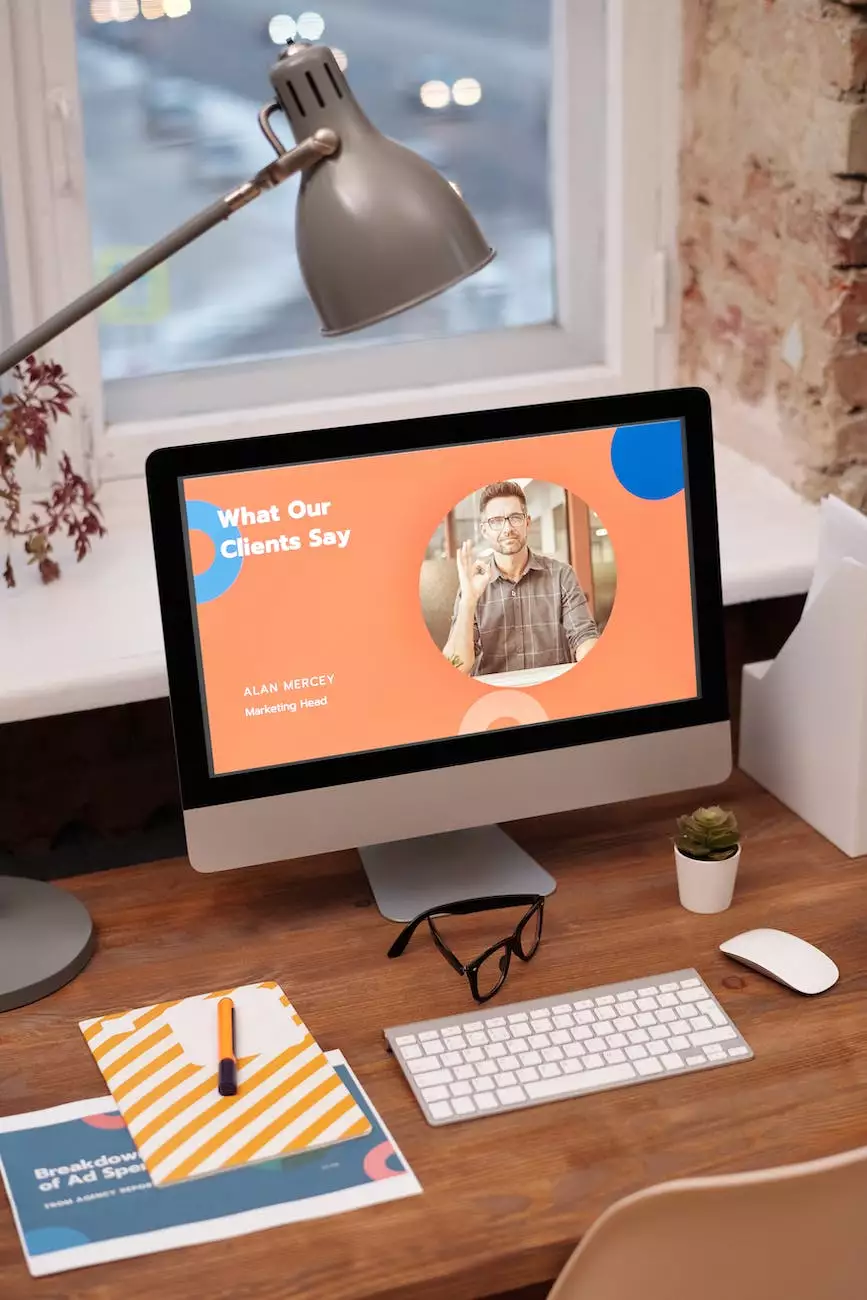 Welcome to Olive Branch Business Solutions, the premier website design company serving Tampa, Clearwater, and St. Petersburg. As a trusted provider of high-end website design and development services, we pride ourselves on delivering customized solutions tailored to your unique business needs.
Why Choose Olive Branch Business Solutions?
When it comes to website design, it's crucial to partner with professionals who understand the intricacies of online presence and user experience. At Olive Branch Business Solutions, we have an experienced team of web designers and developers who can transform your ideas into visually stunning and highly functional websites.
Comprehensive Web Design Services
Our web design services cover all aspects of creating a successful online presence. From planning and wireframing to graphic design and development, our comprehensive approach ensures that every element of your website reflects your brand and appeals to your target audience.
Responsive Web Design
In today's mobile-dominated world, having a responsive website is no longer an option – it's a necessity. Our team specializes in responsive web design, ensuring that your website looks great and functions flawlessly on all devices, from desktop computers to smartphones and tablets.
Customized Design Solutions
One size does not fit all when it comes to website design. We understand that your business is unique, and we work closely with you to create a customized design that reflects your brand identity and aligns with your goals. Our team pays attention to every detail, from color schemes and typography to overall layout and user interface, to ensure a visually appealing and user-friendly website.
Search Engine Optimization (SEO) Integration
At Olive Branch Business Solutions, we also offer SEO integration services to help your website rank higher in search engine results. Our team of experts will optimize your website's content and structure to improve visibility and attract organic traffic. With our proven SEO strategies, your website will have a competitive edge in the digital landscape.
Why Invest in Professional Website Design?
In today's digital age, having a professional website is essential for any business looking to succeed. Your website serves as the online face of your brand and plays a crucial role in attracting and retaining customers. Here are a few reasons why investing in professional website design is worth every penny:
First Impressions Matter
When potential customers visit your website, they form an opinion about your business within seconds. A poorly designed website can leave a negative impression and drive visitors away. On the other hand, a professionally designed website creates a positive first impression and instills trust in your brand.
User Experience is Key
A user-friendly website is crucial for engaging visitors and keeping them on your site longer. With professional web design, you can create a seamless navigation experience that guides users to the information they need and encourages them to take desired actions, such as making a purchase or filling out a contact form.
Stand Out from the Competition
In today's competitive business landscape, having a unique and visually appealing website sets you apart from the competition. Professional website design helps you showcase your brand's personality and create a lasting impression on your target audience.
Mobile-Optimized for Success
With a significant portion of internet users accessing websites through mobile devices, having a mobile-optimized website is crucial. Professional web design ensures that your website is responsive and adapts seamlessly to different screen sizes, providing an optimal viewing experience for all users.
The Benefits of Working with Olive Branch Business Solutions
When you choose Olive Branch Business Solutions as your website design company, you can expect to receive numerous benefits that will help your business thrive online. Here are just a few:
Customized Solutions
We understand that every business has unique needs and goals, which is why we take a customized approach to website design. We work closely with you to understand your vision and create a website that aligns with your brand identity and objectives.
Experienced Professionals
Our team of web designers and developers has extensive experience in creating visually stunning and functional websites. We stay up-to-date with the latest design trends and technologies to ensure that your website stands out in the digital landscape.
Attention to Detail
At Olive Branch Business Solutions, we believe that every detail matters when it comes to website design. From color schemes and typography to graphics and layout, we pay meticulous attention to every element to create a visually appealing and memorable website.
Proven Results
With our expertise in SEO integration and user experience optimization, we have helped numerous businesses improve their online presence and achieve higher search engine rankings. Our focus on delivering measurable results sets us apart from other website design companies.
Excellent Customer Service
Customer satisfaction is our top priority at Olive Branch Business Solutions. We pride ourselves on providing exceptional customer service and being responsive to our clients' needs. From the initial consultation to ongoing support, we are here to ensure your website's success.
Contact Us Today for Professional Website Design
Don't settle for a mediocre website – partner with Olive Branch Business Solutions for professional website design services that will exceed your expectations. Whether you need a brand-new website or want to revamp an existing one, our team has the expertise and creativity to bring your vision to life.
Contact us today to discuss your website design needs and take the first step towards a stunning and effective online presence!